Piaget presented its new high jewelry collection "Metaphoria" during Haute Couture week in Paris. I had the pleasure of going to Rue de la Paix to discover the new pieces still available in the Piaget boutique. Inspired by nature, this collection marvelously enhances the beauty of gemstones and the House's unparalleled know-how.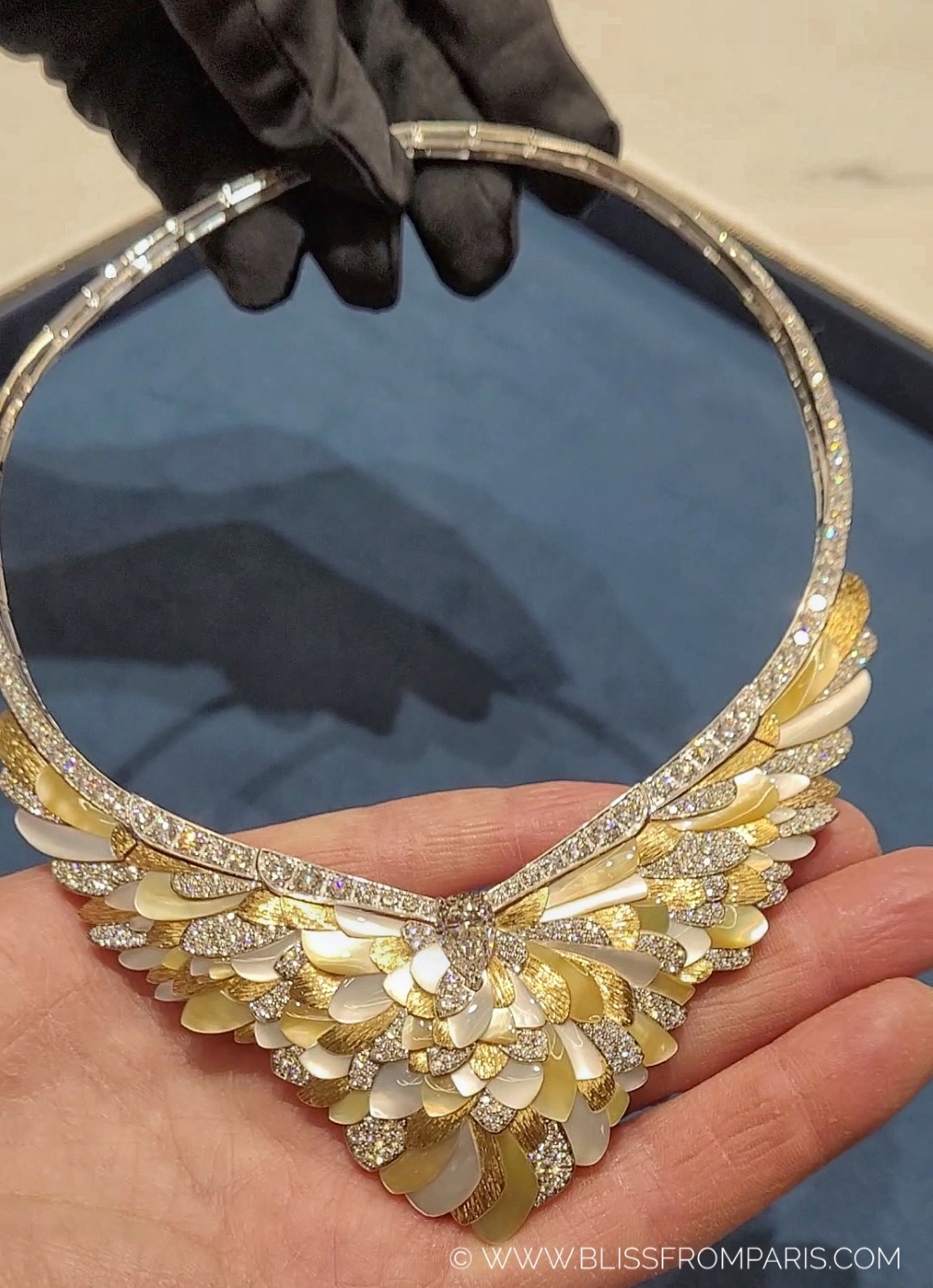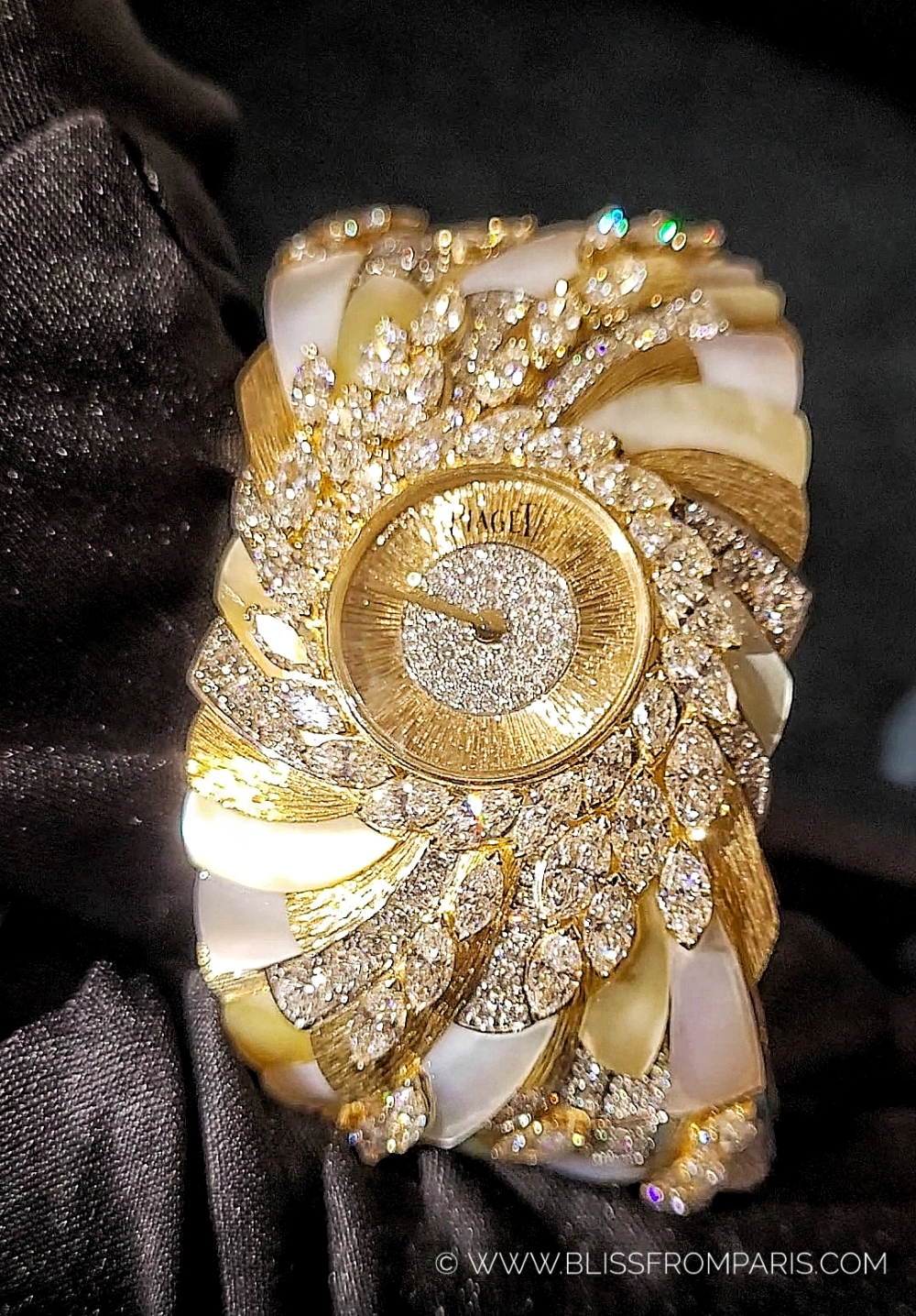 This tribute to the natural world and its states of eternal tranquility transcends conventional and literal representation. Piaget has infused its unrivaled know-how into the world of high jewelry, where nature is revered rather than reproduced, explored rather than duplicated. Through this collection made up of 41 jewels and 11 watches, divided into two parts, Azureia and Beautanica, Piaget unveils its conception of contemporary high jewelry by celebrating its first source of inspiration: a vibrant and dazzling nature. This creative profusion is driven by exceptional know-how, each piece being designed in the Geneva workshop of Piaget, where more than 7 professions are dedicated to fine jewelry. It is also magnified by the use of exceptional gems which give Metaphoria its unique character and singular refinement.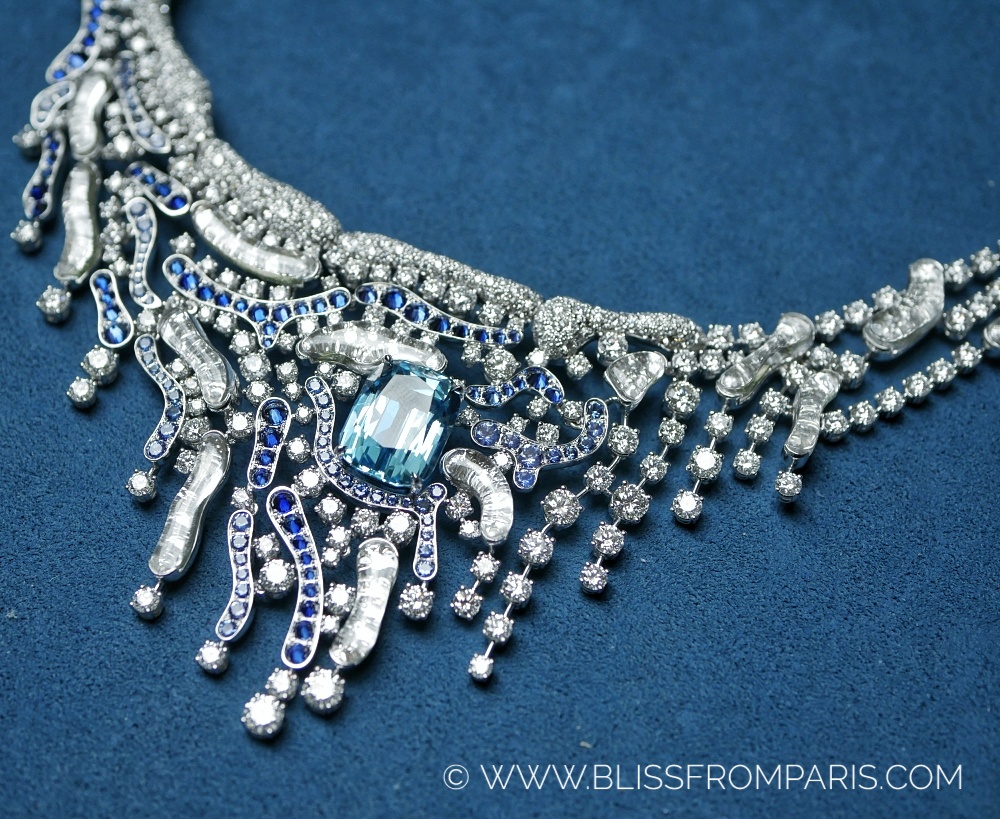 Azureia
The first chapter of Metaphoria, entitled Azureia, draws its inspiration from the different manifestations of water. From raging torrents to frozen lakes, mysterious whirlpools to crystal-clear depths, every aspect is magnified through Piaget's impressive talent and expertise in the manipulation of materials. Exceptional gemstones enliven the various hues of the water, from the sharp, sharp sparkle of the purest diamonds to the iridescent kaleidoscope of black opals, passing through the azure blue of aquamarines. Bearing the singular aesthetic specific to Piaget, combining elegance and playfulness, audacity and tradition, Azureia presents itself as a chapter of High Jewelry in which the supreme preciousness of our planet is reflected.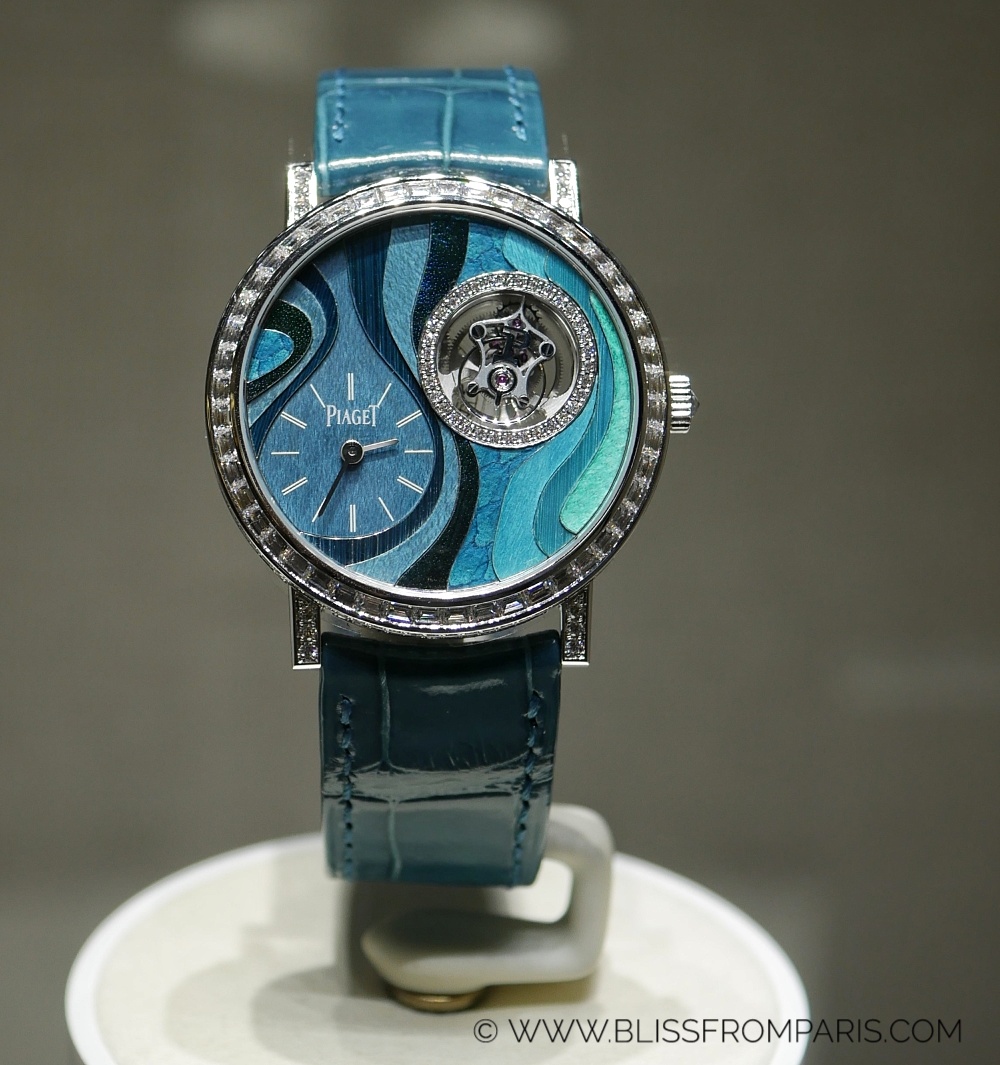 Beautanica
From fossils of unshakeable solidity to the delicate wings of the most fragile insects, from precious ebony wood to the fascinating complexity of quartz crystal: the most enigmatic materials on our planet have been transformed into exceptional objects within Piaget workshops. Beautanica celebrates the verdant hues and brown tones emanating from forests and earth minerals in their rawest state. With remarkable ingenuity, these same minerals are transformed into sparkling gems by our artisans, creating a dazzling visual symphony. Combining the contrast of materials, the skilful manipulation of shapes and light, as well as the fluidity and asymmetry of the models, Metaphoria reveals the very essence of Piaget's style. In this collection, the audacity of design meets the expertise of craftsmen and the relentless search for perfection, thus creating an exceptional harmony.