In January 2023, the House of De Beers presented Chapter One of the Metamorphosis collection with its first set, Prelude. On the occasion of the Paris Haute Couture week which took place in July 2023, De Beers unveiled Chapter Two of this collection. Four butterflies come out of cocoons and each symbolize a new season. A journey to the heart of nature which is constantly evolving with 37 new sumptuous, sublime creations with natural diamonds.
"With Prelude, we wanted to tell the story of the start of a magical transformation. In Chapter Two, we continue this poetic ode to the beauty of nature's constant evolution and welcome four beautiful butterflies. They are an iconic emblem of De Beers and a symbol of our boundless creativity."
Céline Assimon, CEO of De Beers Jewellers
The Metamorphosis by De Beers collection celebrates the bewitching beauty of raw materials, while pushing the boundaries of contemporary design and technical innovation. The four sets in Chapter Two are dedicated to the ever-changing seasons and feature four distinct aesthetics illustrating the House's exceptional craftsmanship.
Spring is represented by the overlapping petals of the Protea flower, a variety growing in South Africa, a country in which many of De Beers' diamonds were discovered.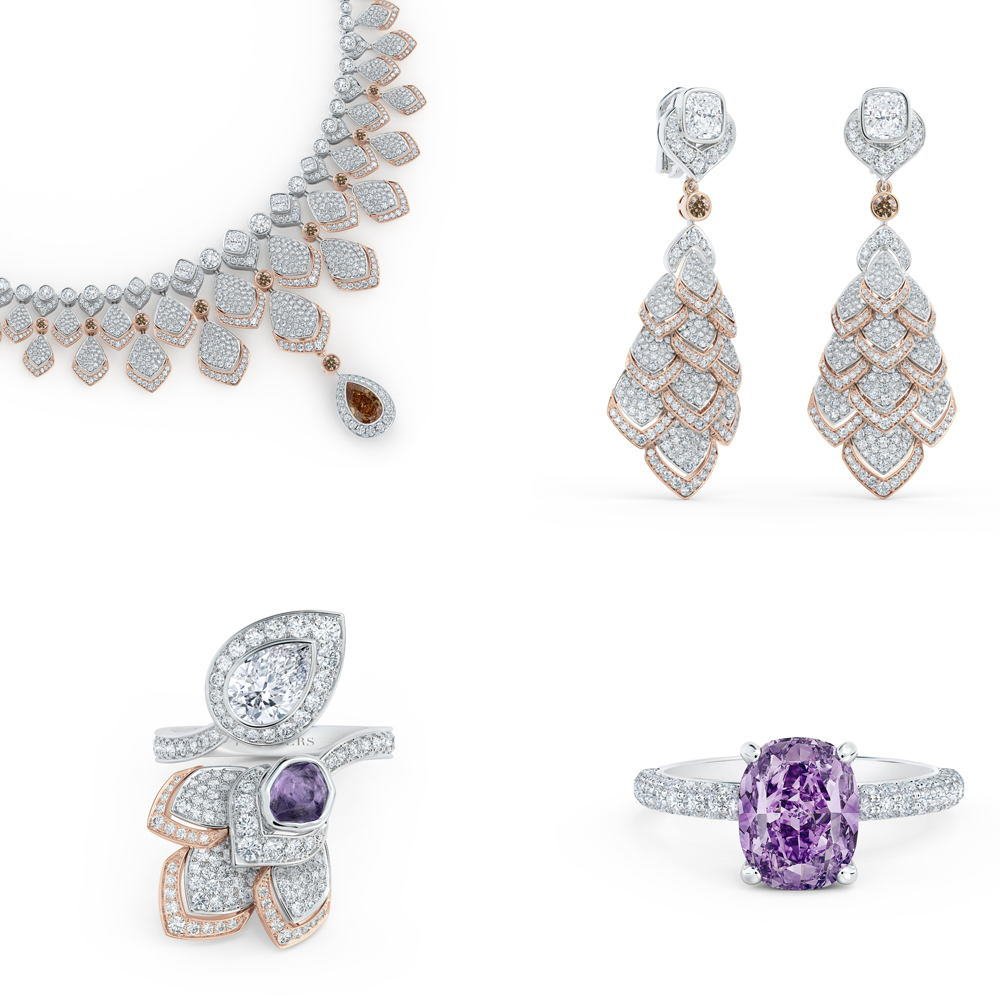 The Summer set is inspired by the captivating spirals of ammonite fossils, crafted in yellow gold, like relics discovered in the sand.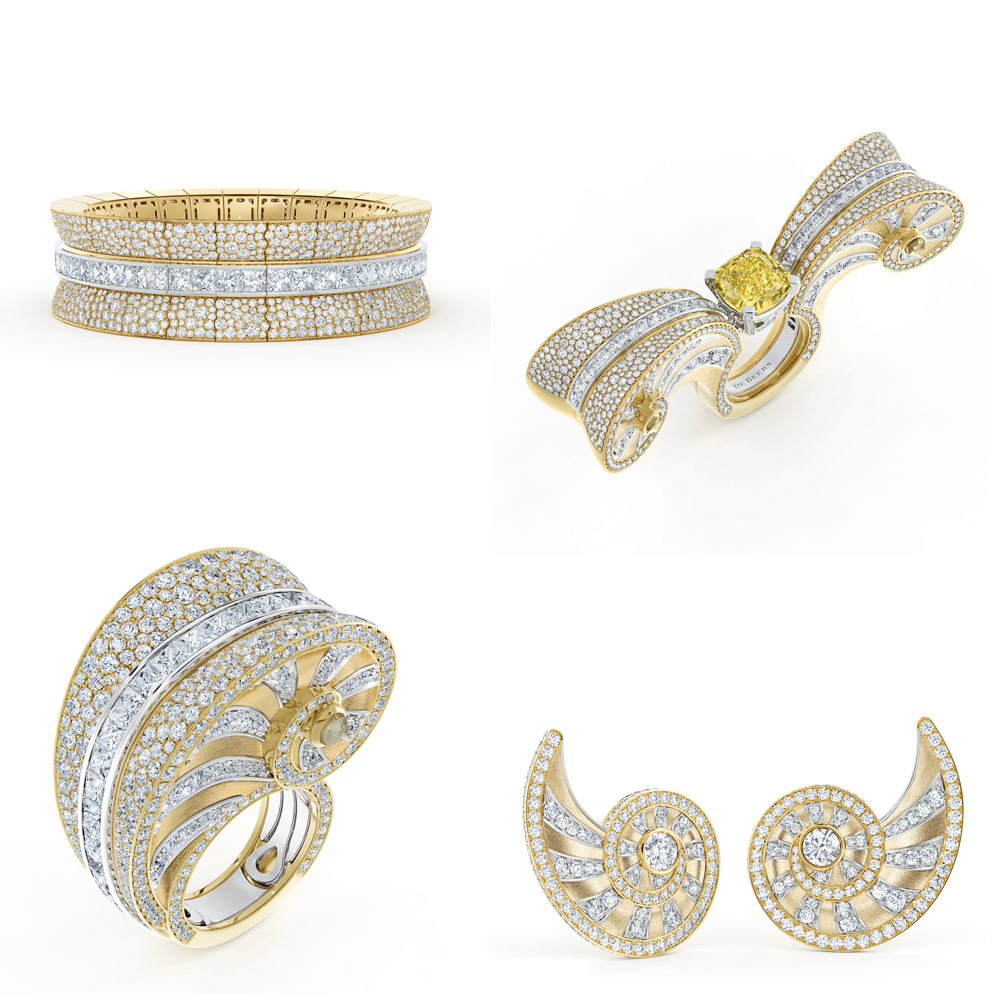 The russet leaves of autumn are symbolized by the swirls of Grand Feu enamel, a technique used for the very first time in a De Beers collection.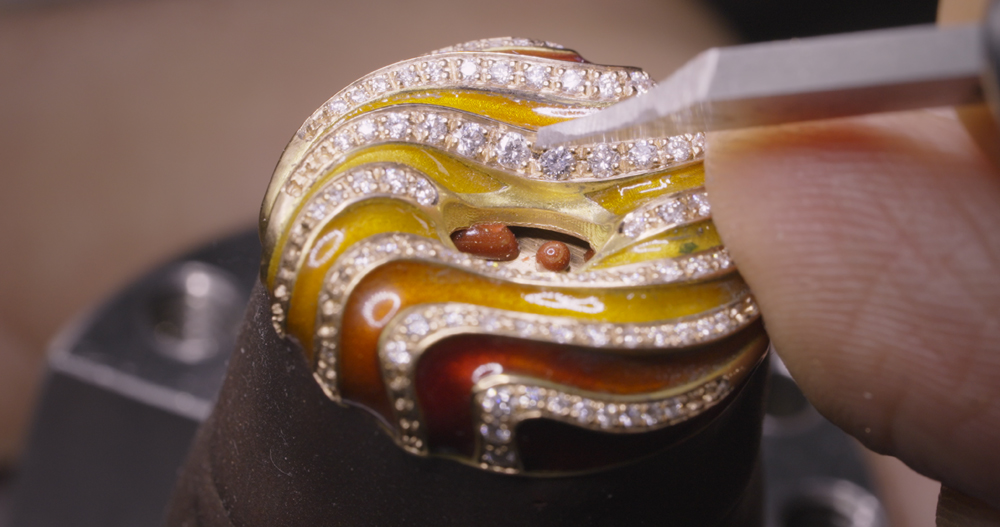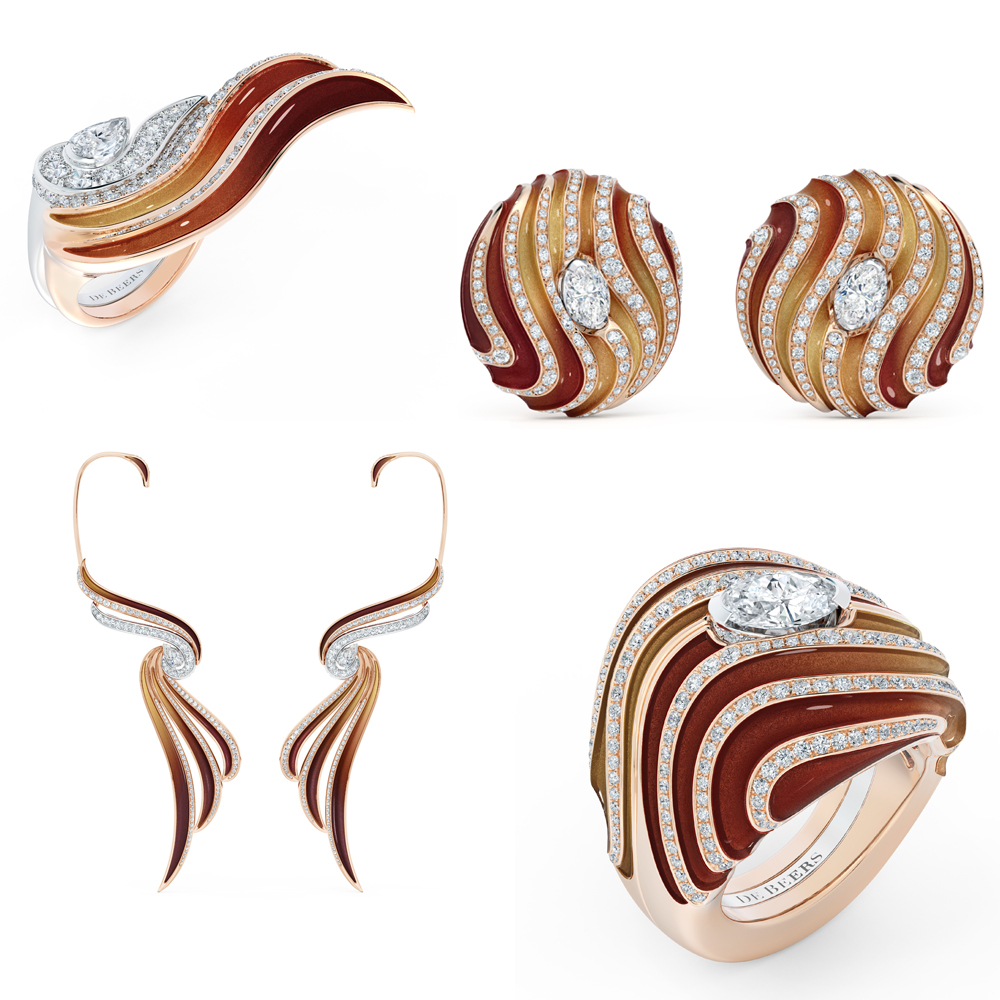 The icy splendor of winter is represented by articulated jewels, evoking the angular fragments forming on frozen lakes.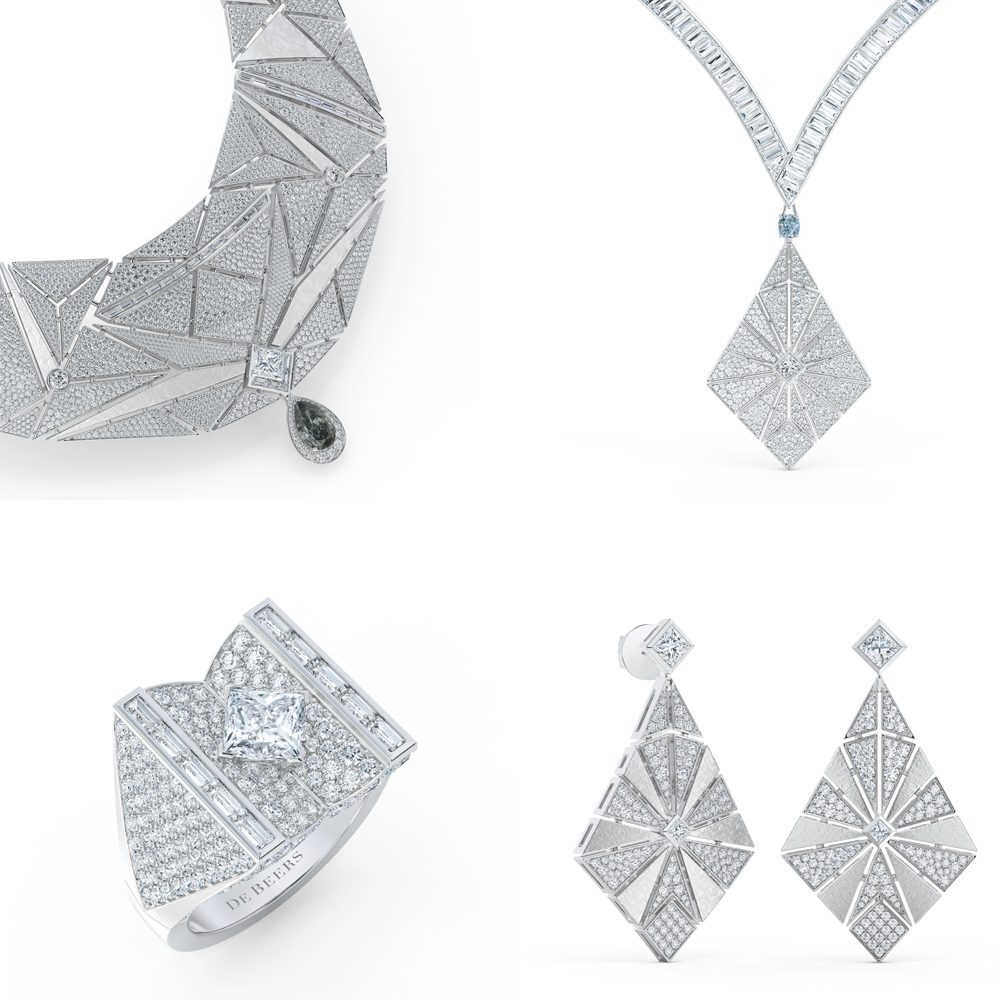 This collection exemplifies movement and versatility. In this Chapter Two, twenty pieces can be transformed, while the articulation of the jewels and the en-tremblant settings allow each creation to be brought to life. Metamorphosis Chapter Two highlights exceptional rare diamonds from the De Beers Natural Works of Art collection. The Maison combines these bewitching treasures of nature with revolutionary materials such as titanium, as well as traditional goldsmithing techniques. Metamorphosis perfectly translates the permanent transformation of nature through the cycle of the seasons and the masterful transformation of diamonds.