Istanbul Jewelry Show is just around the corner. Bliss from Paris editor Aneta Blaszczak speaks to Aylin Gözen and Öznur Yakın, the founders of Art For Jewellery – Inspiration Hub about the mesmerizing visual feast, stunning digital art installation "Jewel's Time Warp" and inspiring artworks from upcoming IJS.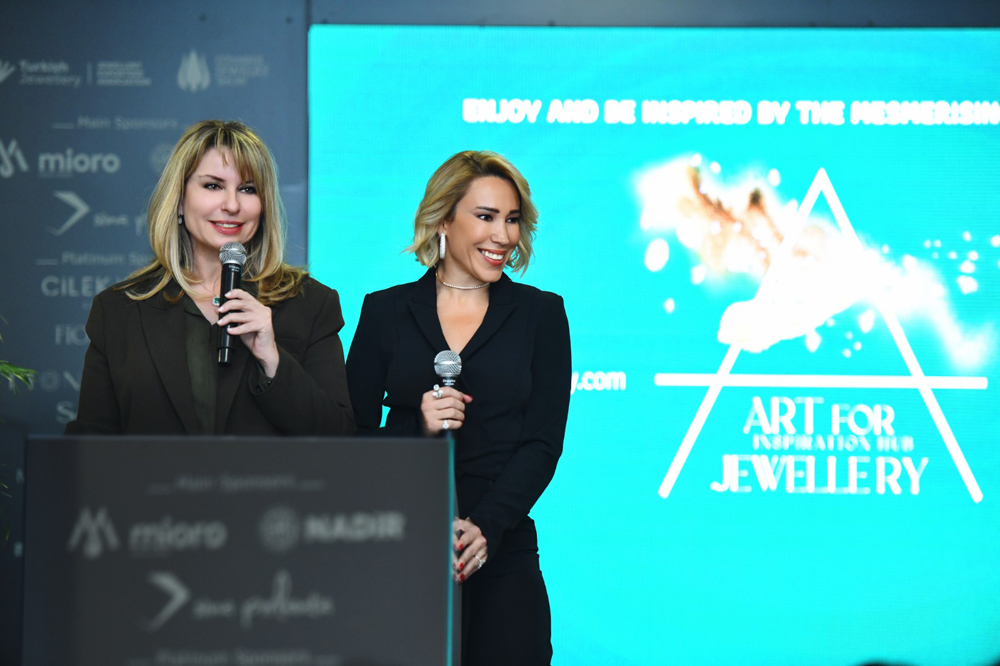 Can you tell us how and why you started working in the jewelry industry, given that you are both insiders of the Turkish jewelry industry?
About 20 years ago, I was working in the textile industry, focusing on branding and marketing. Even back then, I had a fascination with jewelry that could completely transform an outfit. In my opinion, loving what you do is crucial to being able to create creative work. As I began to appreciate how mesmerizing gemstones were, even in their raw, natural forms, I started shifting my focus to this field. I began by taking numerous courses on colored gemstones, becoming a member of ICA (International Colored Gemstone Association), and getting to know miners and highly regarded gemologists. Later on, I delved into the world of diamonds and became a member of the World Diamond Council, known for its valuable contributions to the industry. This opened up a broader perspective for me, particularly regarding the political aspects of the industry. Starting from 2007, I attended many CIBJO meetings, where I observed the invaluable work being done for the sector. During this time, I also learned about production and got involved in some trading. Currently, I serve on the board at Istanbul Chamber of Jewellery during our second term, and I strive to contribute as a consultant at Turkish Jewellery Association.
When and how do you meet together?
Öznur Yakın is one of the few female business owners we encounter in the jewellery industry. We had known each other from the industry, for a long time. However, when I presented the project, we decided to develop it together because she is also very interested in art. It laid the foundation for a beautiful friendship and we complement each other in many areas. We both enjoy brainstorming together and taking the project to different horizons.
 Can you give me an overview of the Art for Jewellery?
Sure, "Art for Jewellery – Inspiration Hub" is an art and culture movement that we started in the jewellery industry. Its beginnings were laid with the first "Time Warp" exhibition at the jewellery fair in 2010, following the first works in 2009. The ongoing works have taken their final form today with the culture and art movement known as "Art for Jewelery—Inspiration Hub" and its associated activities. With the help of the Jewelry Exporters' Association and the Istanbul Jewelry Show, it is a lively event and exhibition space that hosts a wide range of events, such as;
-Works of art or design that will be used to inspire new jewellery designs,
-Panels with international influencers, international artists, and leading jewellery companies,
-WGSN, the world's leading trend forecaster, will present seminars on the most recent jewellery trends . Art for Jewellery—Inspiration Hub aims to reflect and increase the impact of art and works of art in the jewellery industry in order to inspire different designs that the industry requires and to support the creation of high-quality content. Also, Hub enables art and artists to contribute to the jewellery industry by developing events and different projects that combine the aesthetic view of art and design with the sincerity of craft culture, providing an opportunity for interaction between designers and artists around the world and in our country.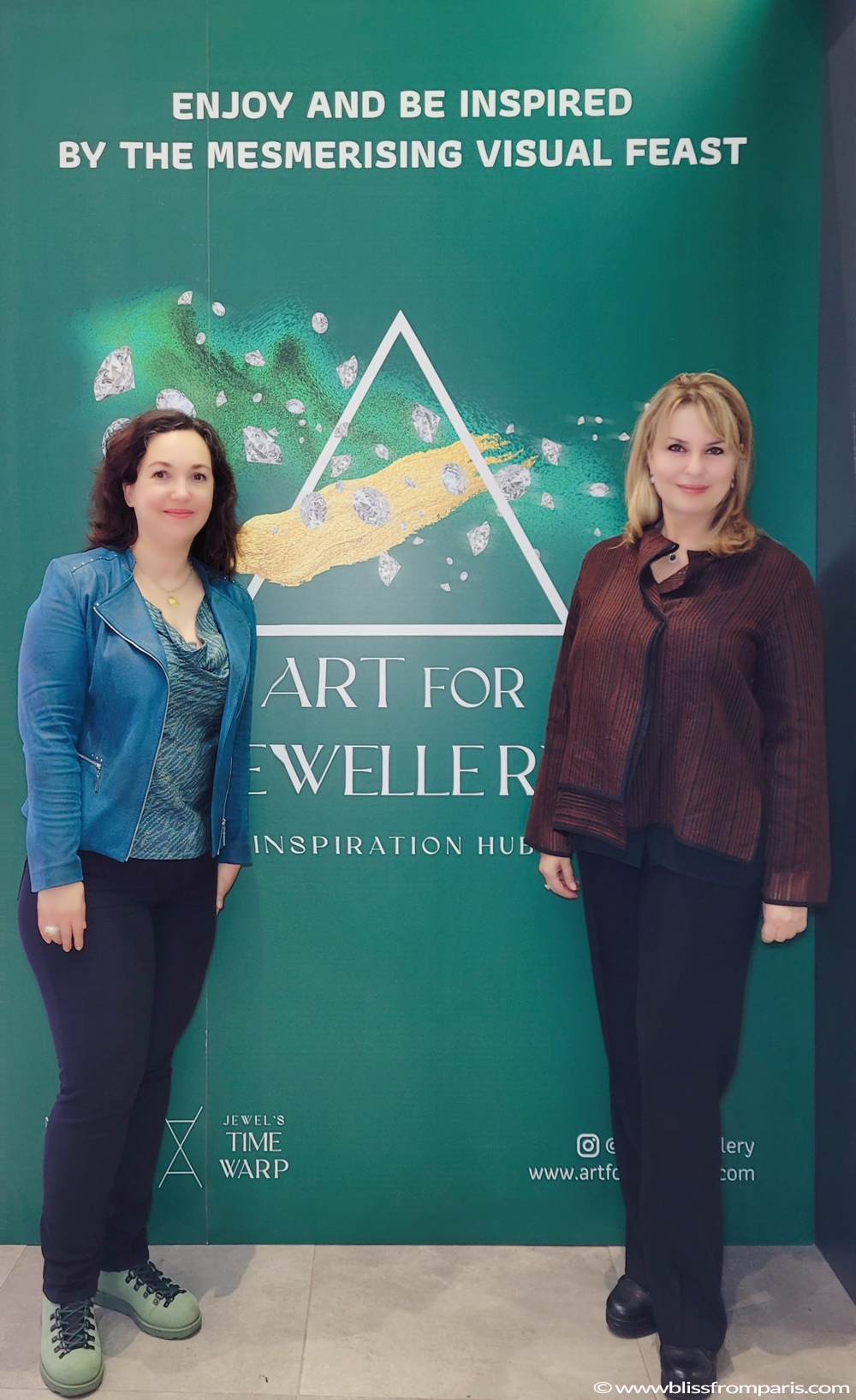 I was truly impressive by the digital work from last edition showing beautifully the story of jewelry. What is the period in history of jewelry that you like the most?
Art Nouveau has probably been my favorite period, which I have had a different interest in since my childhood, in art as well. Art Nouveau jewellery celebrates the beauty of the natural world, and I love the nature, and poetic description of this style, which flourished in the late 19th and early 20th centuries. It represents a captivating fusion of nature-inspired designs, intricate craftsmanship, and a departure from traditional jewellery aesthetics. And also, craftsmen of this era often incorporated vibrant gemstones, particularly opals, pearls, and colored enamels, into their creations that I love.
What types of art can we appreciate during the upcoming IJS edition?
In our third edition of this event, we continue to bring unexpected objects to the jewellery show. This time, we have four classic cars in our space, and our theme revolves around what makes a design iconic. These cars have been featured in the works of many artists and still have a large following. We're trying to capture the clues to creating iconic designs in jewellery through the reasons behind this. In addition to this, we have very important panels and seminars in our area.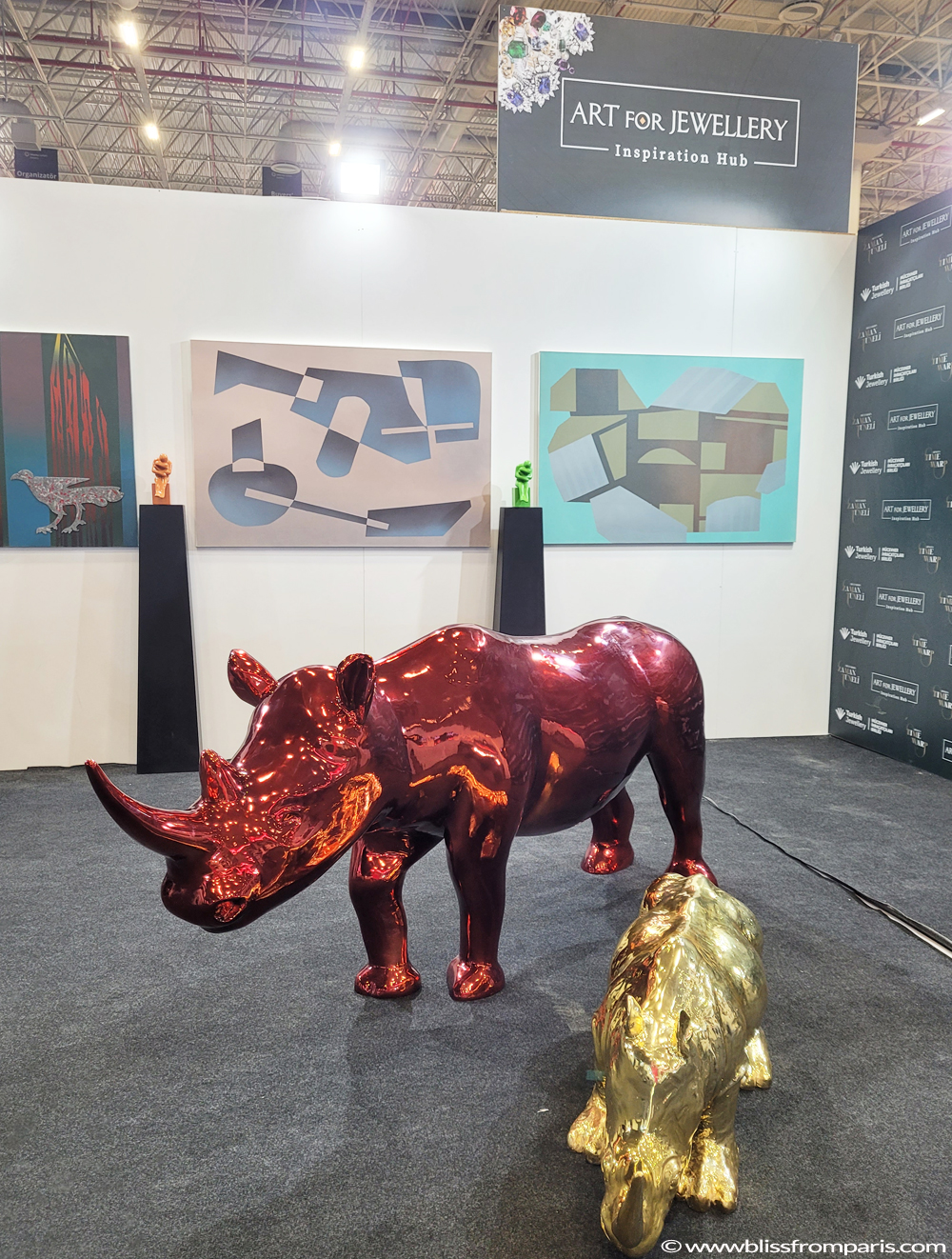 You are organizing the seminars and talks with the support of IJS. What will be the interesting topics discussed at upcoming edition IJS in October 2023?
These are:
Thursday, October 5th at 13:30
The Secrets to Success in Social Media and Digitalization in the Jewellery Industry
Friday, October 6th at 11:00
WGSN – 2024 Spring-Summer Jewellery Trends
Friday, October 6th 13:30
The Codes of Inspiration: The Intersection of Art, Design, and Artificial Intelligence
Saturday, October 7th at 13:30
Why Sustainability Is Vital in the Jewellery Industry?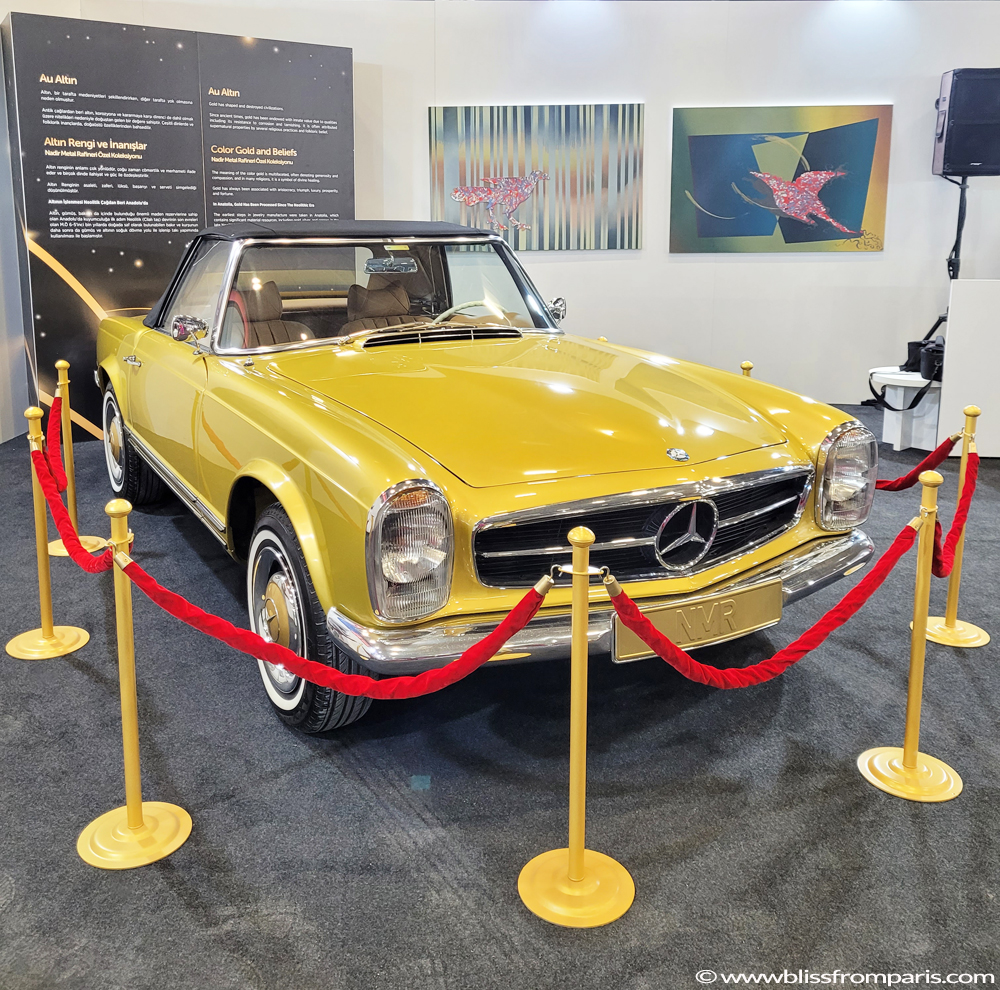 What are the next steps for the development of your project?
When I first conceived the project, it was a long-term and multi-phased effort. Now, while we continue our event space within IJS, we have also started discussions to slowly initiate its international expansion. We plan for this project to continue in different countries in various forms.