In June 2023, I was invited for the preview of the Trend book Influences 2025 produced by the consulting agency, Nelly Rodi for Francéclat . Influences 2025 is structured around four underlying trends which characterize four consumer profiles. This season all fantasies are allowed so let your imagination run wild and let's take a close look at the upcoming trends.
The trend book, published annually, deciphers over a period of 18 to 24 months through lifestyles, portraits of emerging talents and color & material atmospheres. For this new edition, the general influences identified by NellyRodi for Francéclat were interpreted by the team of independent stylists and designers, experts in jewelry, watchmaking and tableware, specially brought together for this project. Three contemporary jewelry students from the vocational high school were involved in the creation of this notebook.
Influences 2025 is structured around four underlying trends which characterize four consumer profiles:
• SPLENDOR for simulators
• EASY SHOW for achievers
• ONCE UPON A TIME for the instinctive
• UTOPIA for educators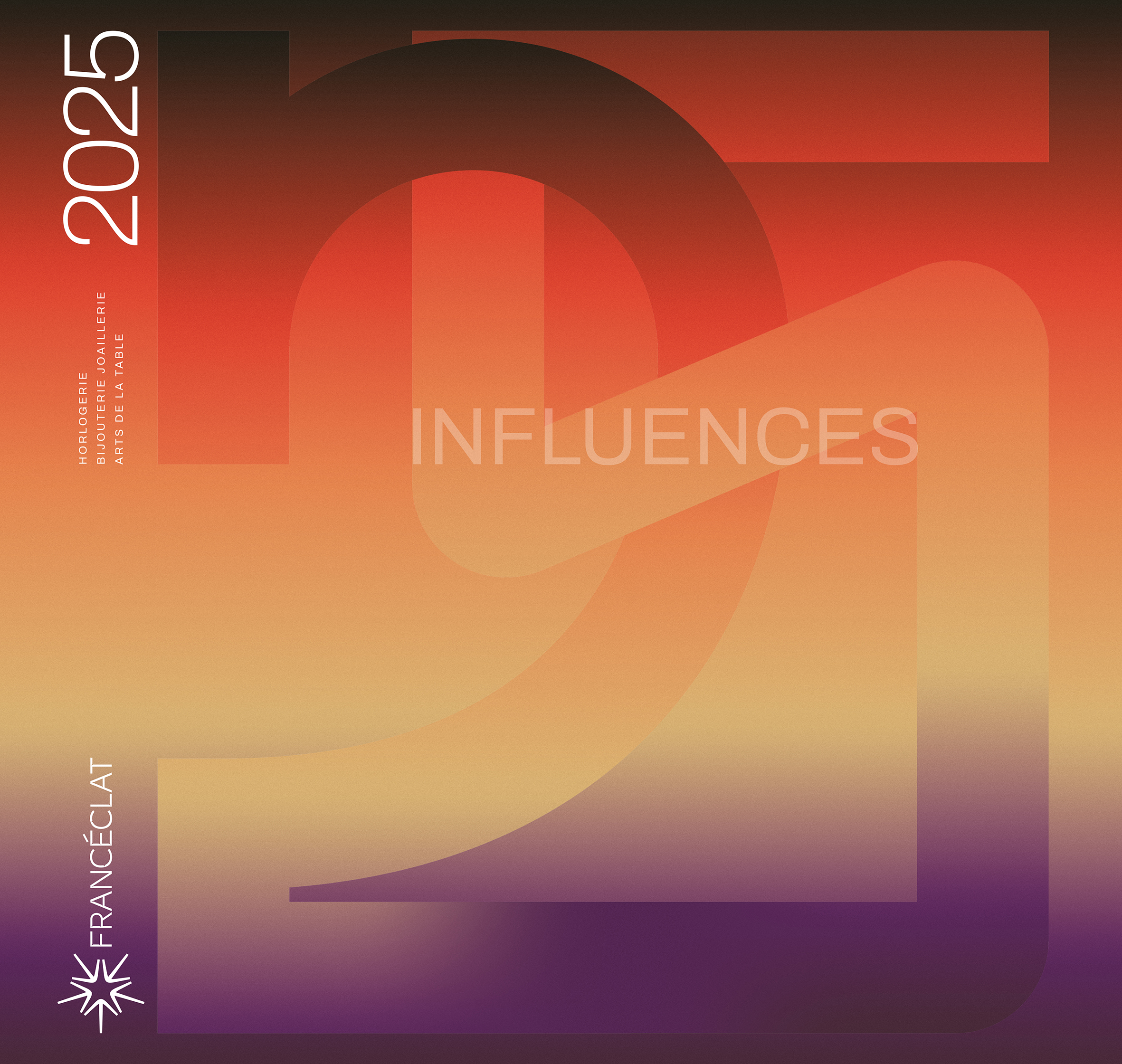 Theme 1: SPLENDOR
Replacing the usual with the exceptional also means reinventing charismatic dynasties and fabulous treasures. Added and collected without calculation, by feeling, the external signs of wealth accumulate in an uninhibited attitude to create new gods and goddesses, or new kings and queens. Since it is about showing off, the word "illusion" is taken literally and allows us to explore all forms of flamboyance: playing with shine and reflections, opulence pharaonic trompe l'oeil; daring to use veils and transparencies, to the point of erotic confusion; showcasing ancient remains, or created from scratch… And honoring know-how, testifying to an unconventional creativity and freedom, beautiful and very current.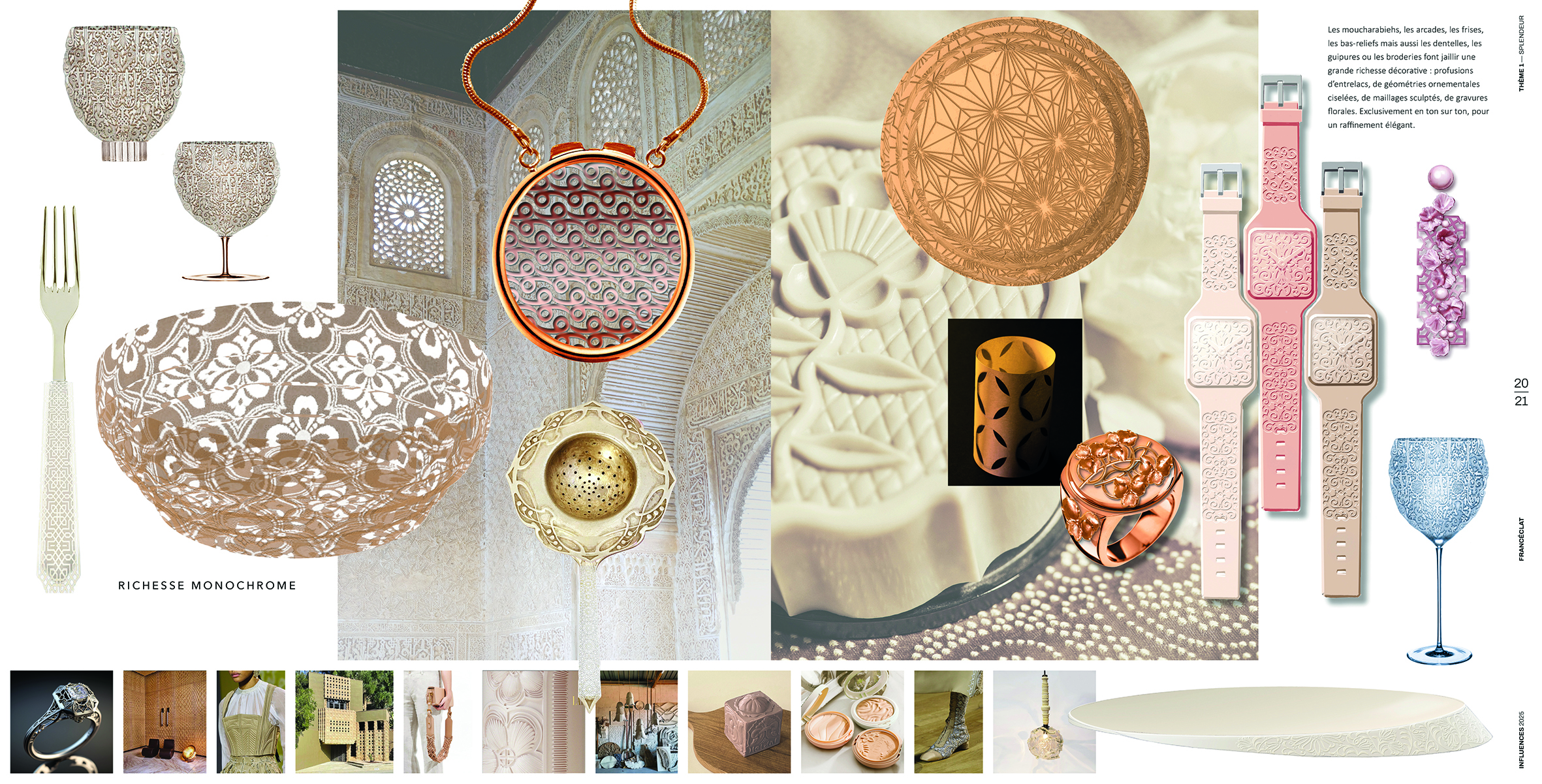 Theme 2: EASY SHOW
In an era where everything needs to be reinvented, creative audacity shakes up preconceived ideas. We refuse constraints, just as we question old models and overly popular ideas. From the old, we make new. More arty, more experimental, more functional, more unique: we build an environment that resembles us and goes beyond the confines of conformity. Disposability is no longer appropriate: we invest in these tried and tested basics, but by injecting them with a huge dose of good humor. Resilience, recovery: the watchword is to reinvent yourself and to reinvent the world with it.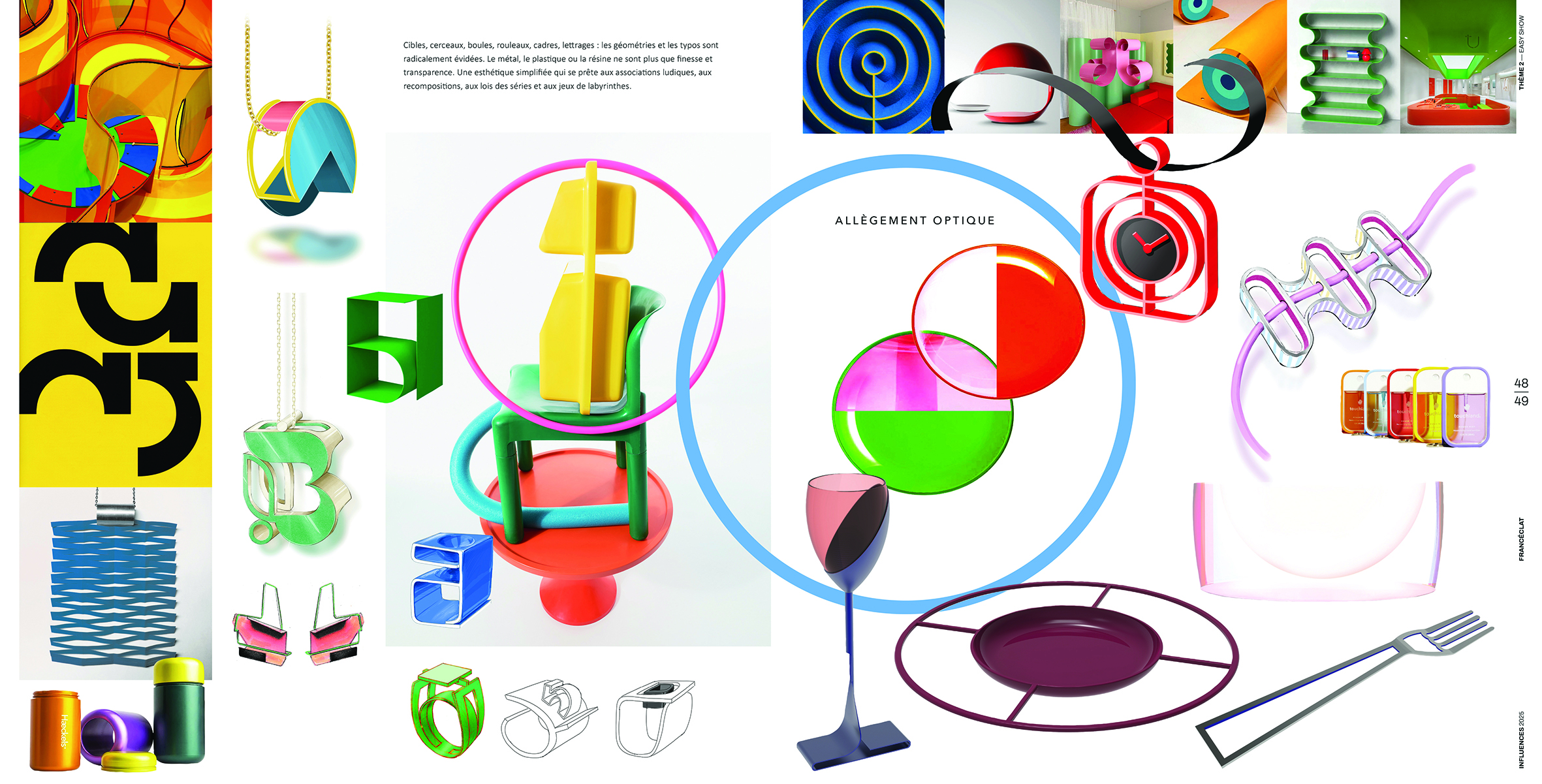 Theme 3: ONCE UPON A TIME
Once upon a time, there was a world so complex that it was impossible not to have nostalgia for childhood, not to idealize a time when society, landscapes, tomorrows seemed more carefree… Moreover, the children's repertoire responds timely to the challenges of our time. Heidi? An ode to a local way of life and regional crafts! The Seven Dwarfs ? A micro-community based on complementarity! Certainly, there is Peter Pan in this desire not to grow up, but Peter Pan accompanied by his Lost Boys: that is to say, not a selfish approach but the invention of a new way of living together. , the emergence of a Neverland based on mutual aid, play, resourcefulness… and where we only reach by dreaming. Even if sometimes, the game also consists of scaring oneself, of rediscovering vivid, primitive, epidermal emotions, and of reviving the image of this witch without whom the tale of Snow White would not be so dangerously attractive…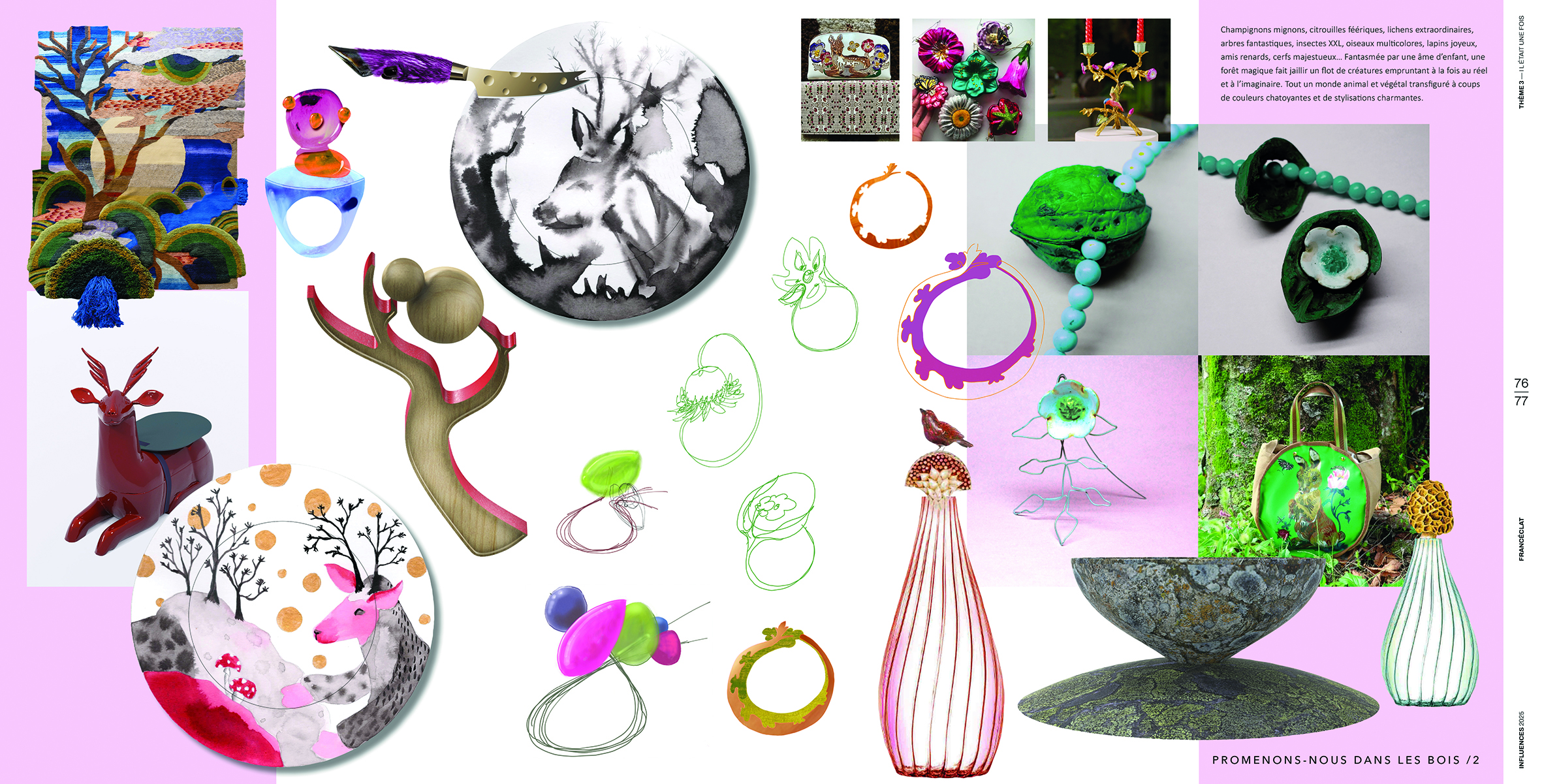 Theme 4: UTOPIA
What if we imagined a better world in which differences would no longer be obstacles but, on the contrary, would enable reconciliation? Driven by this utopia, hybridizations are multiplying between the utilitarian register and luxurious materials, the oppositions are fading between men's and women's wardrobes. Merging the best of each universe in order to reinvent everything: a committed approach, a meaningful approach which results in products resolutely for everyone, adaptable to all circumstances. Both all-terrain and statutory, these reinvented essentials make up new uniforms. Because if the conditions of their manufacture are crucial, those of their use are also essential, requiring that everything be reusable, stackable, assembled… infinitely.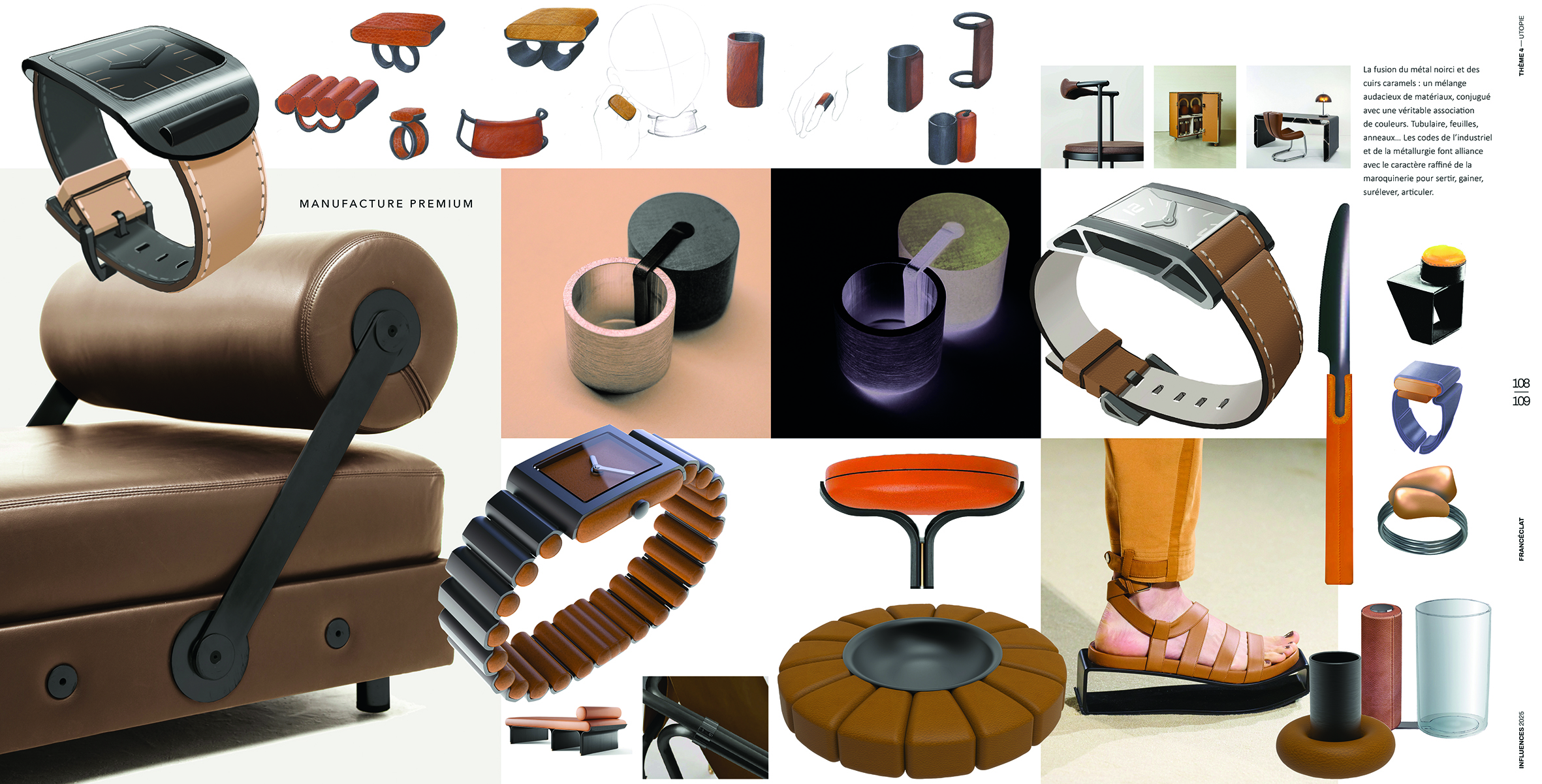 Legal notice to be reproduced for any use of the plates extracted from the notebook:
"Excerpt from the Influences 2025 book by Francéclat produced in collaboration with: A3, Michel Berra, Clémence Birot, Itise, Ixo, Fabienne Jouvin, Florence Lehmann, Mathilde Meneau, Marine Meudec, François Quentin et Nathalie Sokierka ».