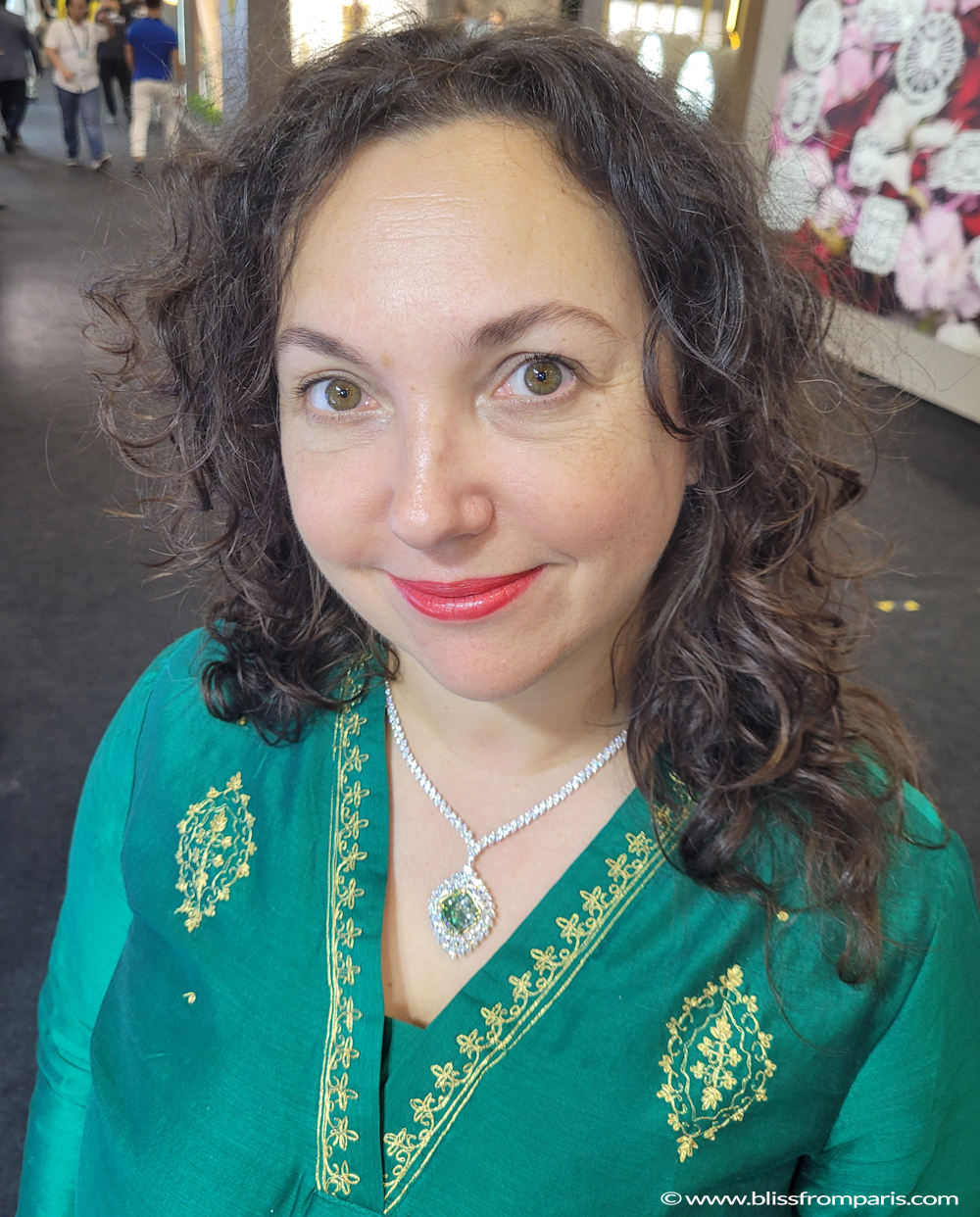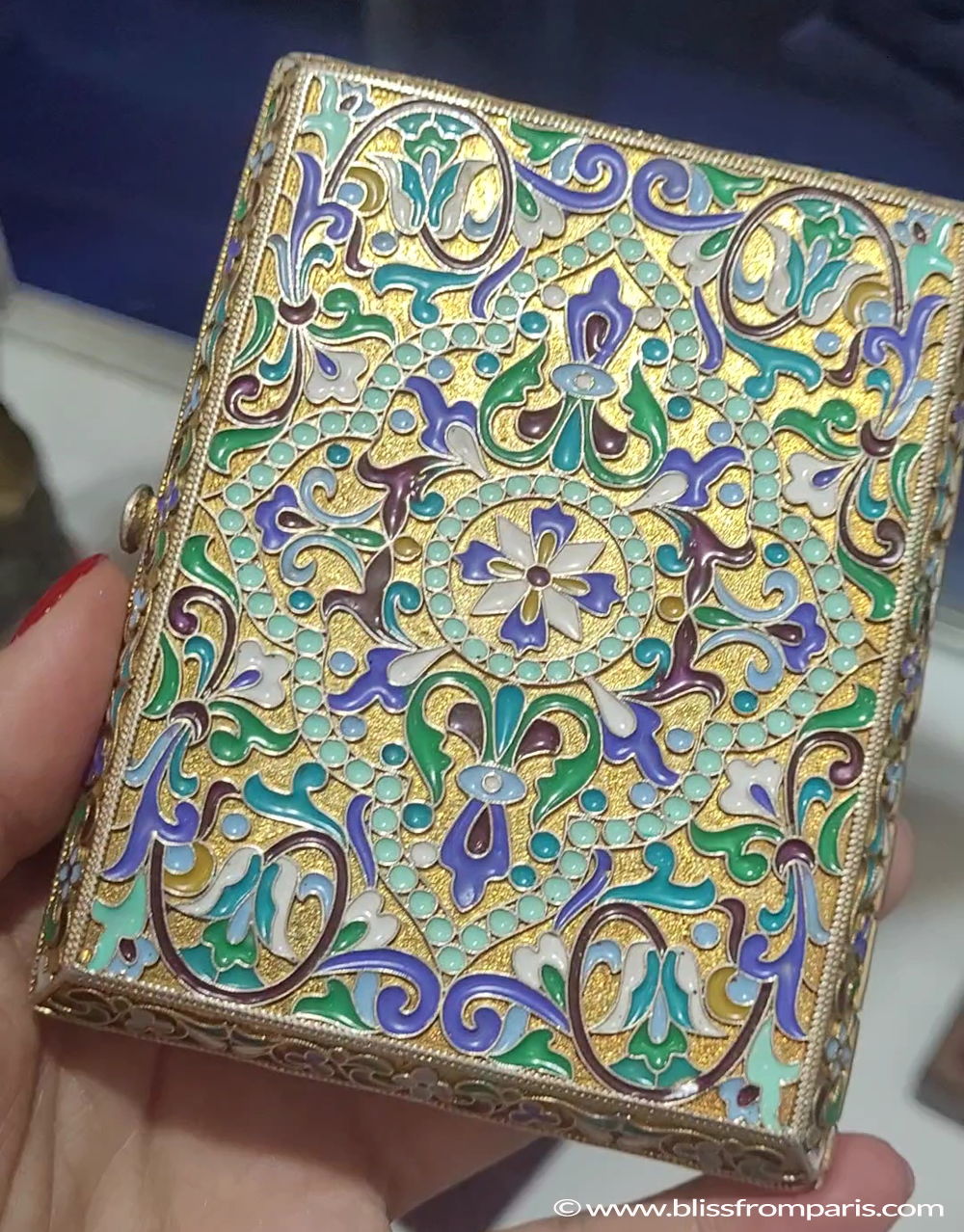 The 54th edition of the Istanbul Jewelry Show, presented by Informa Markets and proudly sponsored by Elmas Kule, brought together the global jewelry industry from October 5th to 8th, 2023. This biannual event, which plays a significant role in boosting exports, set a new milestone this year by hosting the largest October exhibition ever, in terms of exhibitor count, exhibition space, and visitor turnout. As a three-time visitor to this fair, I'm excited to share my experience of this latest installment of the IJS.
Renowned as one of the world's top five jewelry exhibitions, the Istanbul Jewelry Show showcased the products and services of over 1,000 esteemed companies and brands, drawing more than 26,000 attendees from 136 different countries. Beyond offering exceptional networking opportunities, this event also facilitated an unparalleled exchange of information through a series of concurrently organized activities.
This exhibition achieved record-breaking success in terms of both its expansive exhibition area, exhibitor participation, and the impressive number of visitors it attracted. Notably, there was a remarkable 38% surge in attendees hailing from South American countries, a substantial 31% increase from North American countries, including the United States, and a notable 10% rise from Asian nations, as compared to the October 2022 edition.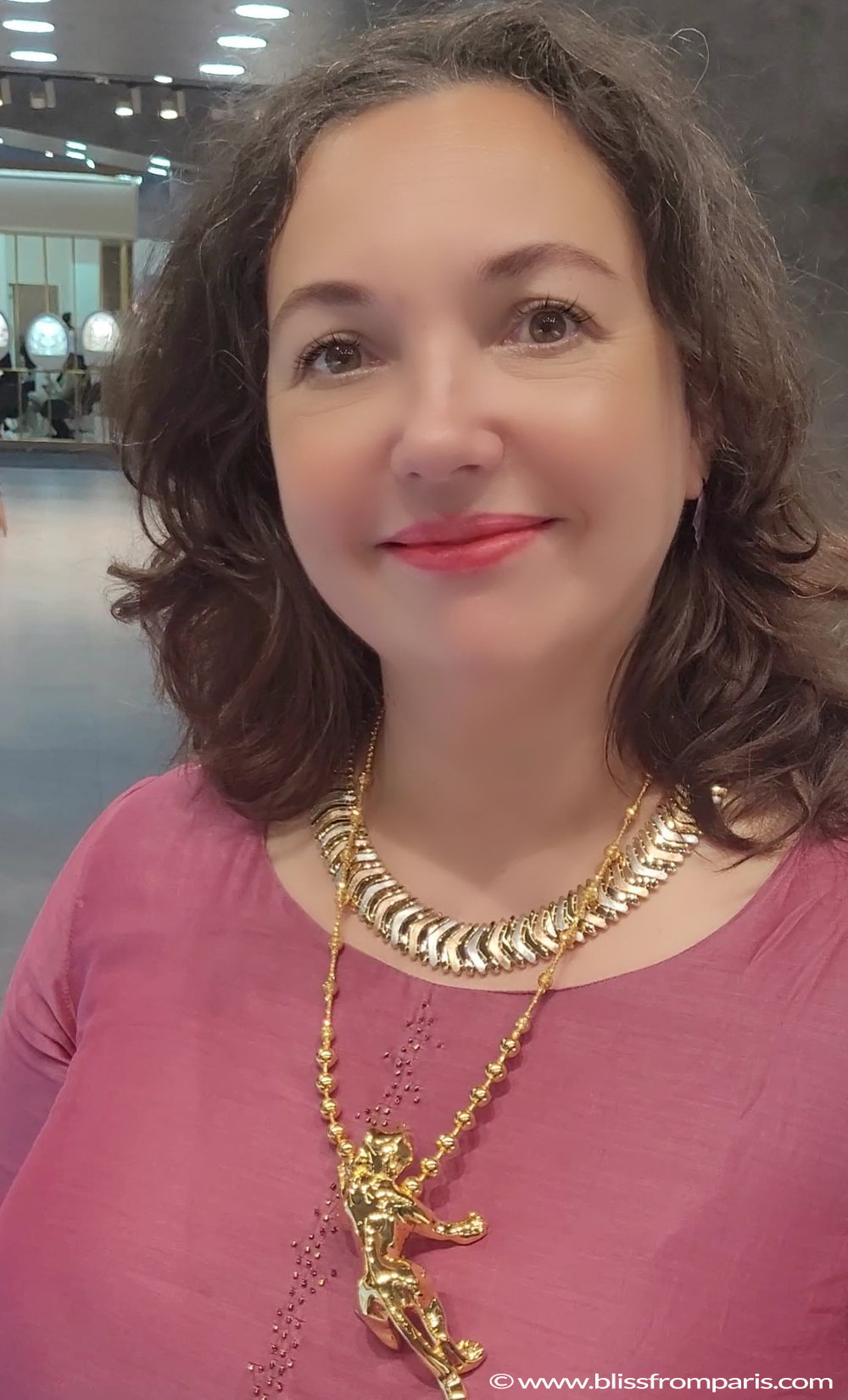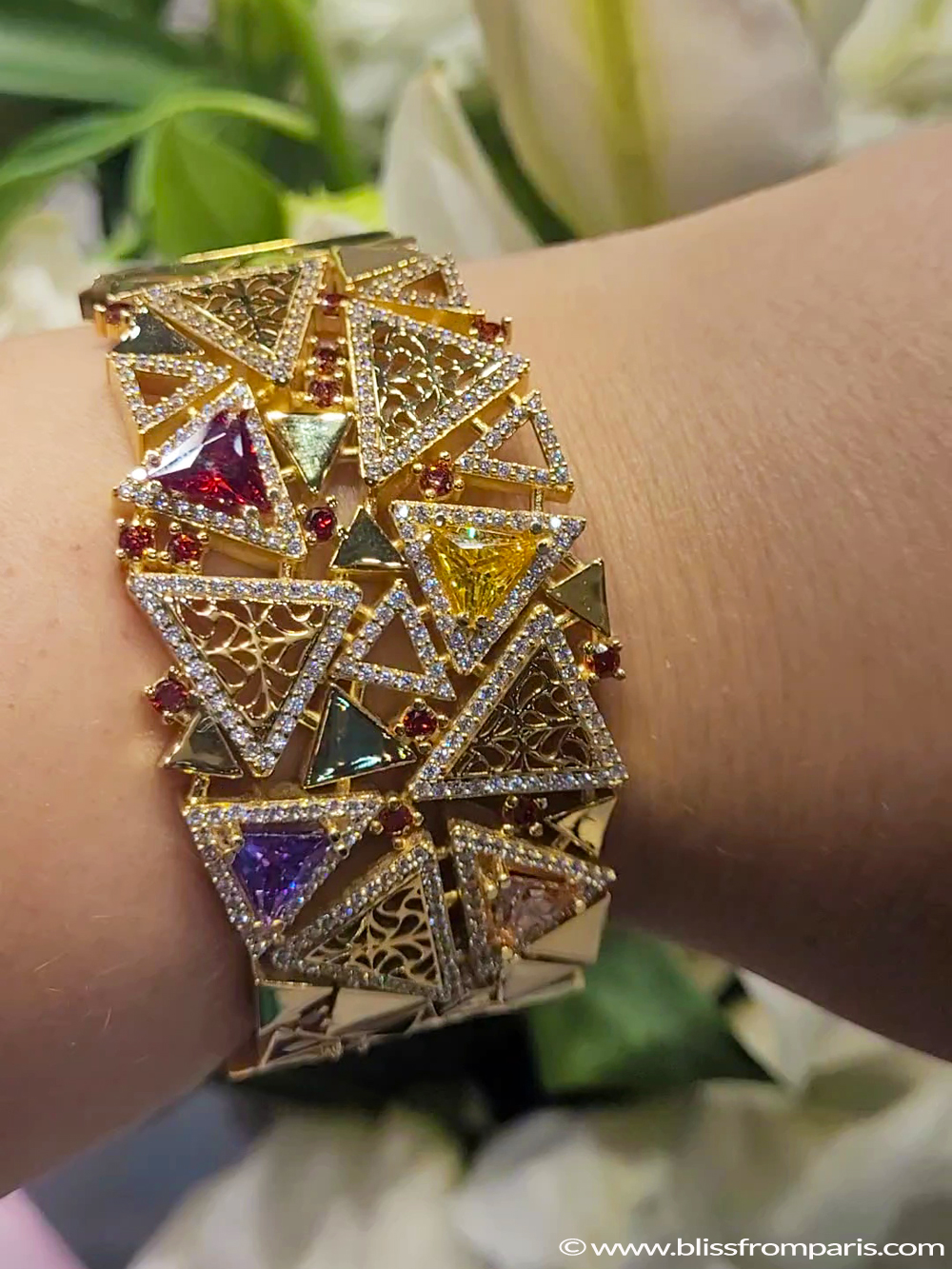 The Istanbul Jewelry Show offers a diverse array of product categories, encompassing gold, jewelry, diamonds, colored gemstones, precious and semi-precious stones, pearls, silver, silver jewelry, and home accessories. In addition, it features gold mountings, refining services, watches, molds, window display solutions, machinery and equipment, sub-industry offerings, cash register solutions, software solutions, logistics services, and lighting solutions, making it a comprehensive destination for all things related to the jewelry industry.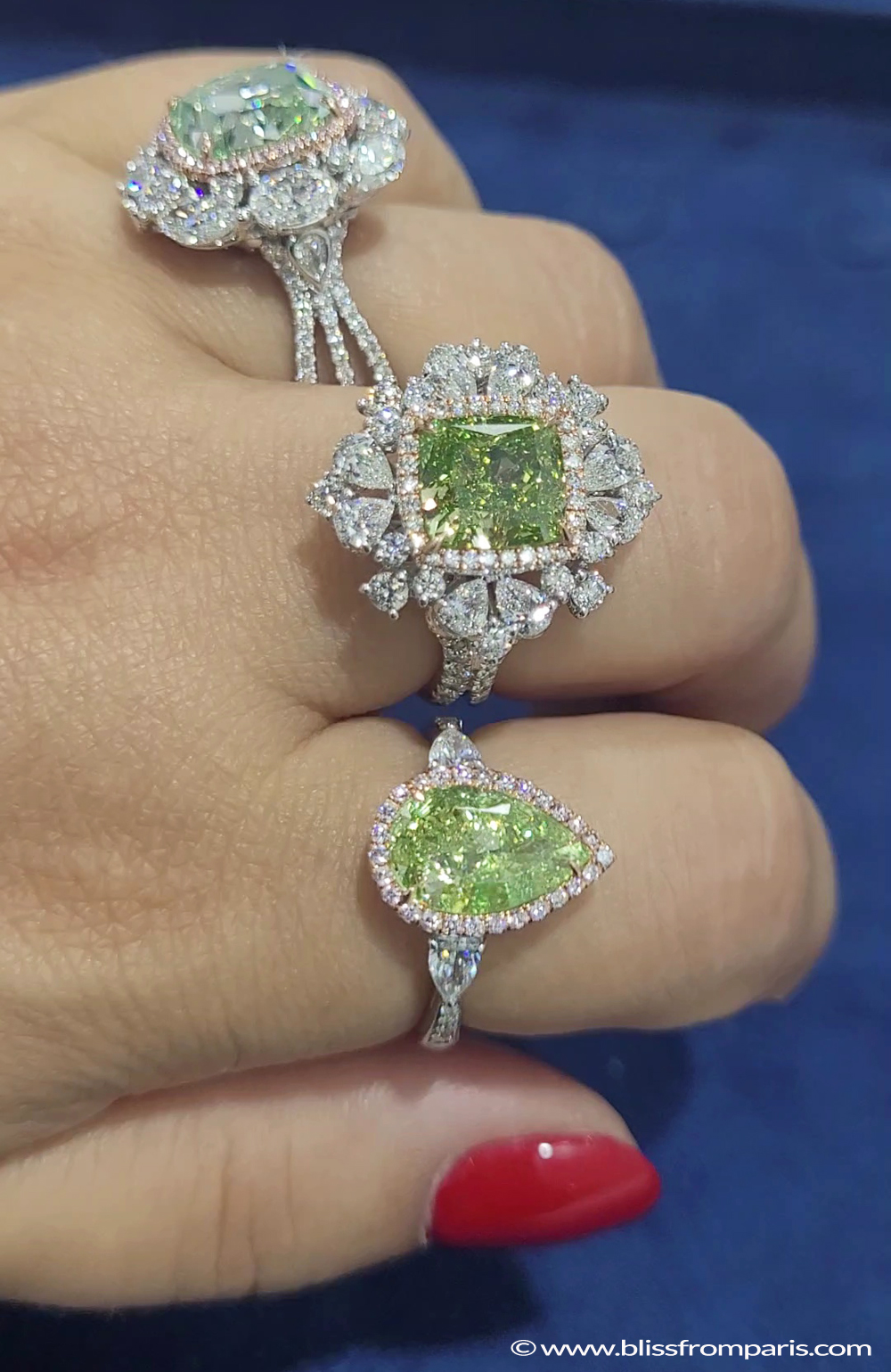 "The share rate Türkiye takes from jewelry industry rises with each passing day. Exhibitions are the places where the pulse of trade is taken. We are proud that our exhibition grows in both quality and quantity, thus contributing to the industry by expanding it into new areas."
Şermin Cengiz, Founding Partner of Istanbul Jewelry Show
The Istanbul Jewelry Show, uniting the global jewelry industry for a four-day spectacle, received accolades for more than just its remarkable products and services. It garnered praise for hosting events that facilitated the exchange of valuable insights within the industry. One such convergence of art and jewelry occurred in the exhibition's "Art for Jewellery – Inspiration Hub." This unique experience seamlessly blended classic cars, iconic symbols of their respective eras, with the cutting-edge realm of artificial intelligence, aptly named "Timeless Elegance – Sources of Inspiration from Classic to Artificial Intelligence."

The exhibition featured a series of impactful seminars, featuring prominent figures in the industry. Notably, the first day of the event witnessed a session titled "Secrets to Success in Social Media and Digitalization in the Jewelry Industry" which saw the participation of influential figures in the global jewelry community. For the second time I was invited to be part of this panel and I was accompanied by Agata Jankowiak ( @Blingsis), Behrokh Bakhshi ( @champagnegem), Renu Choudhary ( @thediamondtalk), Prernaa Makhariaa (@prernaa.makhariaa ) and Fatih Kemahli, CEO of ARPAS. This session was moderated by Laryssa Wirstiuk (@joyajoyamakreting) and showed the profound impact of social media on the jewelry sector. We shared valuable insights for those seeking to expand their businesses in the digital realm.  Furthermore, the event provided a platform for industry experts and thought leaders to engage in discussions about the latest trends and sustainability within the jewelry sector, allowing them to impart their valuable knowledge to the audience.
In addition, the Designer Club, a collaborative initiative by the Turkish Jewellery Exporters' Association and the Istanbul Jewelry Show, provided a dedicated platform for jewelry designers and master craftsmen to showcase their exceptional designs and jewelry creations for the visitors.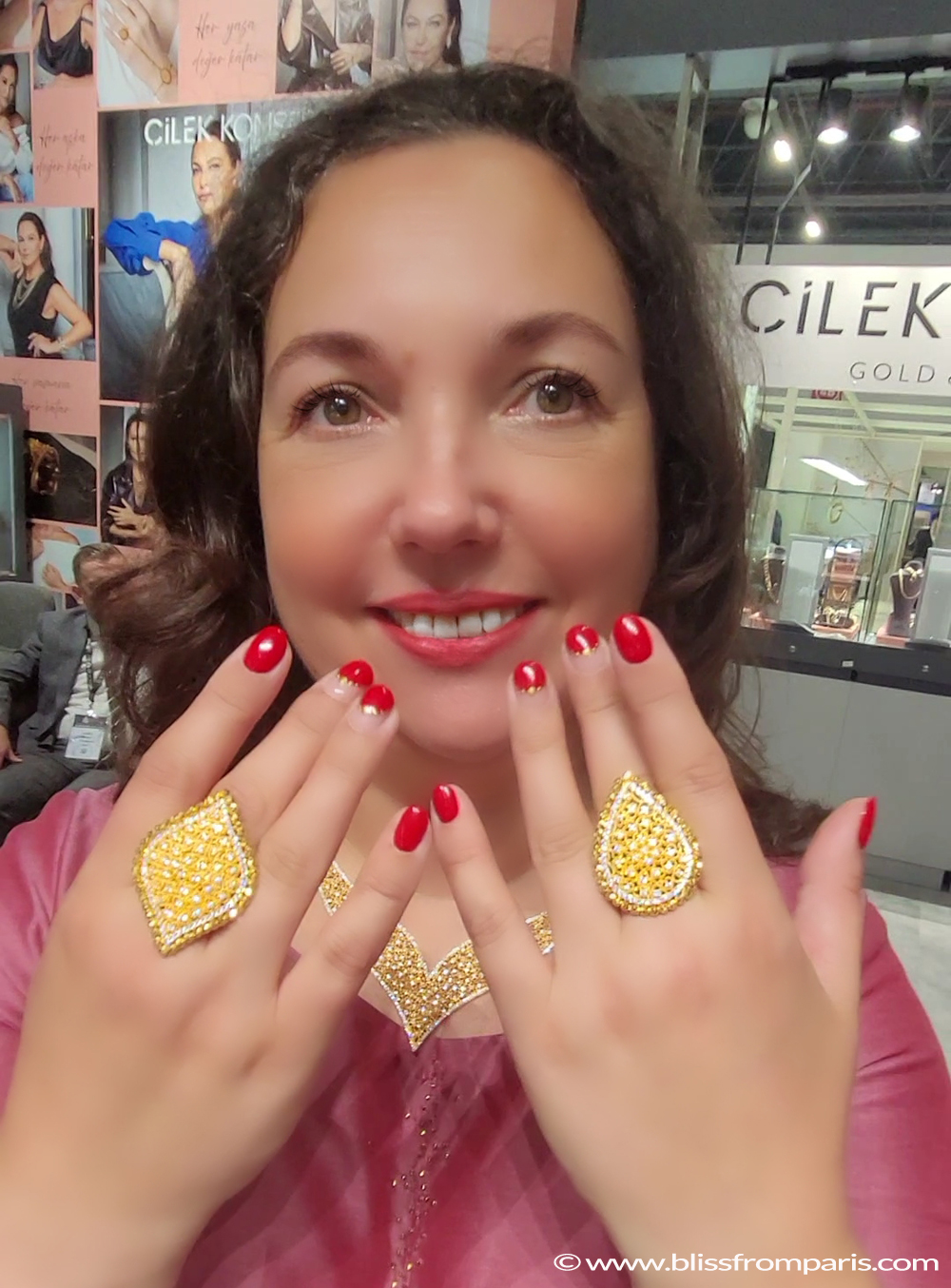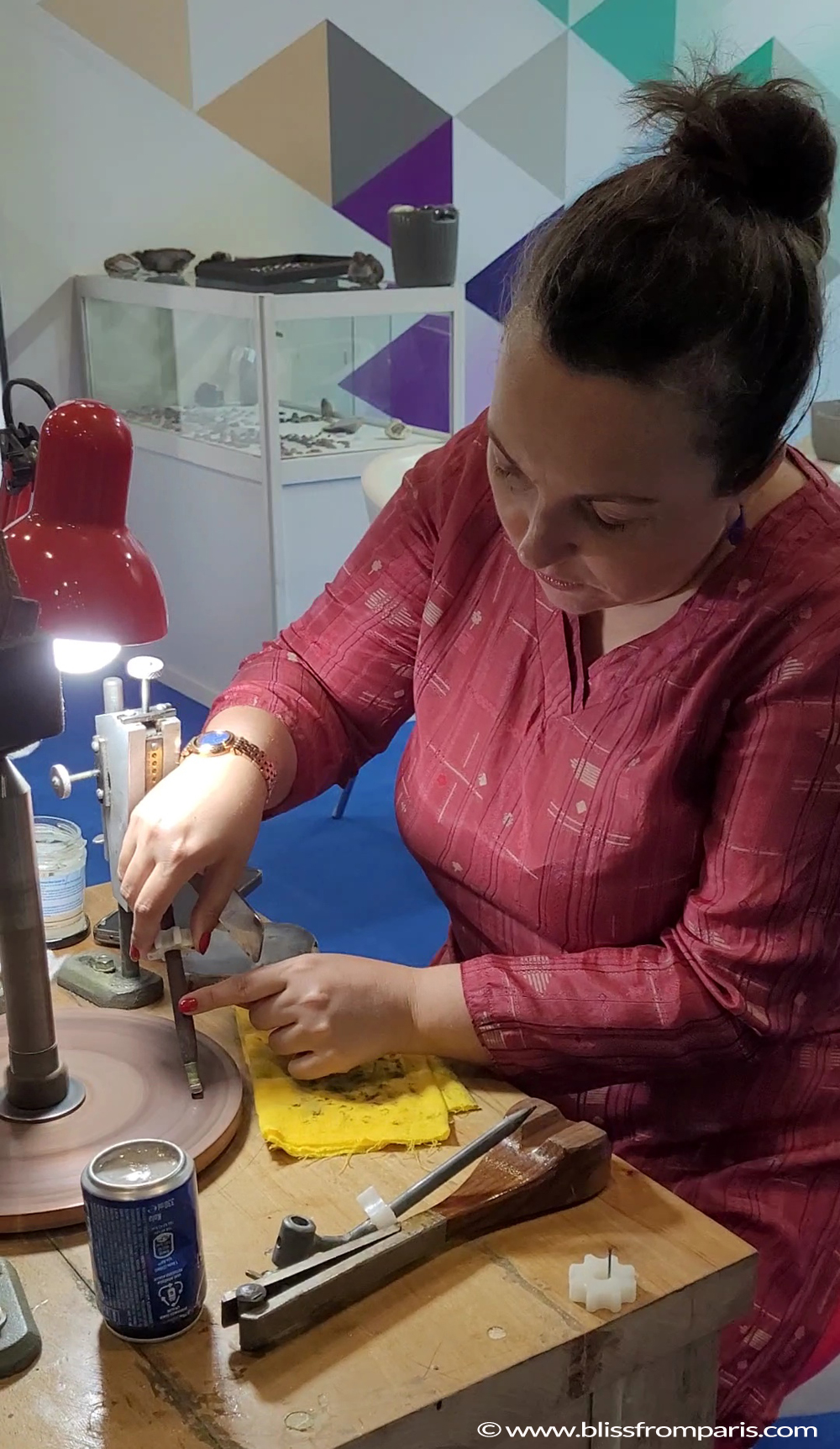 Istanbul Jewelry Show will take the pulse of the industry again next year and for the first time in April. Rendez-vous at Istanbul Expo Center from 17 to 20 April 2024. I will be there and you?