During my last visit to Antwerp, I visited DIVA, the new diamond museum in Antwerp. This museum is located in the heart of a thriving commercial district where goldsmiths used to work. The museum has therefore chosen to settle where it all began to allow visitors to discover and experience the history of diamonds, as part of the history of jewelery and goldsmithery in Antwerp.
Multi-coloured brooch with coral, malachite and lapis lazuli flower motifs, set with old brilliant-cut diamonds Attributed to Boucheron, Paris, ca. 1925
DIVA presents to the public some 600 objects from its collection. Through scenography, soundscapes, multimedia applications and interactive projects, the visitor enters a world of luxury shining brightly.
DIVA unfolds over six theme rooms that tell a story each. We discover the history of diamonds in Antwerp, yesterday and today. With its ambitious exhibition program, DIVA is now one of the key sites in Antwerp.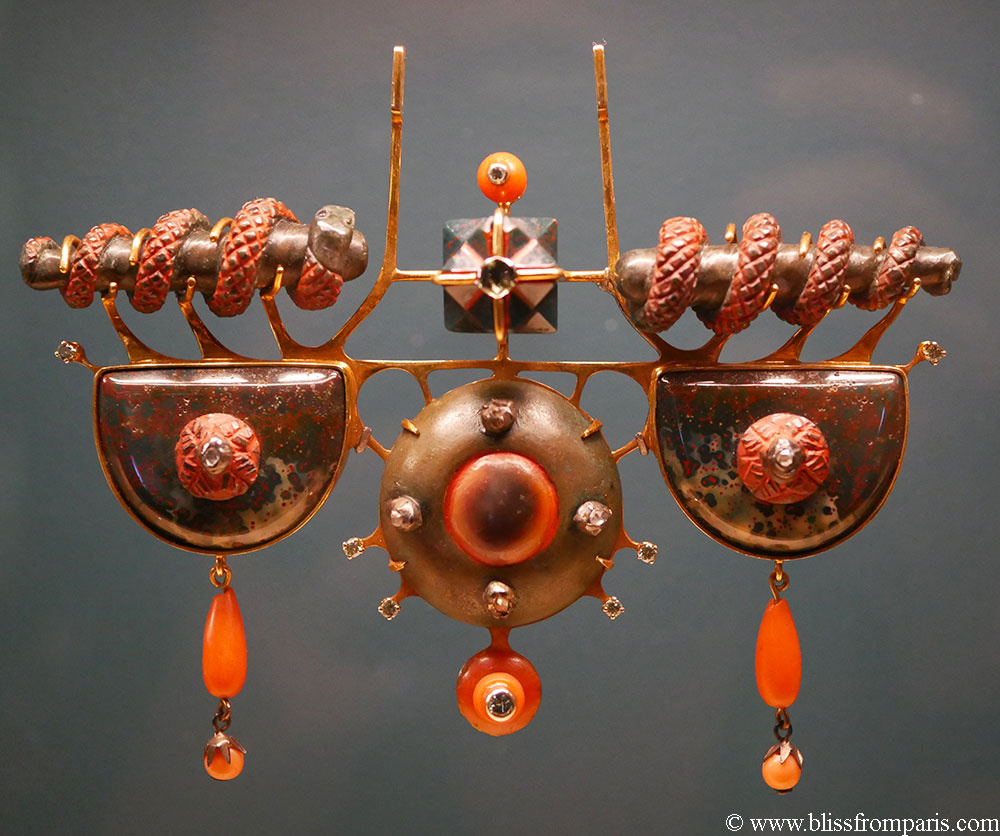 Pendant The hereditary universe Octave Landuyt, 1975 On loan from Octave Landuyt, represented by WM Gallery
DIVA is a collaboration project between the Province and the City of Antwerp, which plays both the card of a museum content and an attractive experience. It speaks of the notoriety that Antwerp and Flanders have enjoyed for years, including abroad. To illustrate this story, it went to draw on the collections of the former Diamond and Goldsmith's Museums and appealed to his numerous lenders.
In addition to the exhibition halls, DIVA has a sumptuous library, a room where jewelery and goldsmithing workshops are organized, two rooms that can be rented and two shops. (the museum shop and a jewelry shop).
For all jewelry lovers, I highly recommend visiting this museum if you go through Antwerp. You will not be disappointed to see real treasure and live your DIVA moment 😉
Author: Aneta Blaszczak