Paris haute couture week was a perfect opportunity for the high jewelry houses to present their novelties. This year the theme that has been reinterpreted by many of them is the journey. Whether in the sun or in a cold country, the new collections transport us by their beauty. This is why I propose to you today a journey that will take you to the heart of the know-how and the country of exceptional gems. Are you ready for departure to jewelery wonders? Let's go !
Chanel
We begin our travel aboard the Flying Cloud, a yacht belonging to Hugh Grosvenor, the second Duke of Westminster, a love of Coco Chanel. Chanel's new collection is inspired by sailor tattoos, anchors and knotted ropes, waves, uniforms for officers and mariners so dear to Gabrielle Chanel. This is quite surprising but totally consistent with the identity of the house. Sapphires, pearls and diamonds, used to form ropes, waves and even buoys make us taste the marine life. These 65 pieces of fine jewelry have transported us in the clear waters in their originality, their perfect execution and an unheard-of sophistication.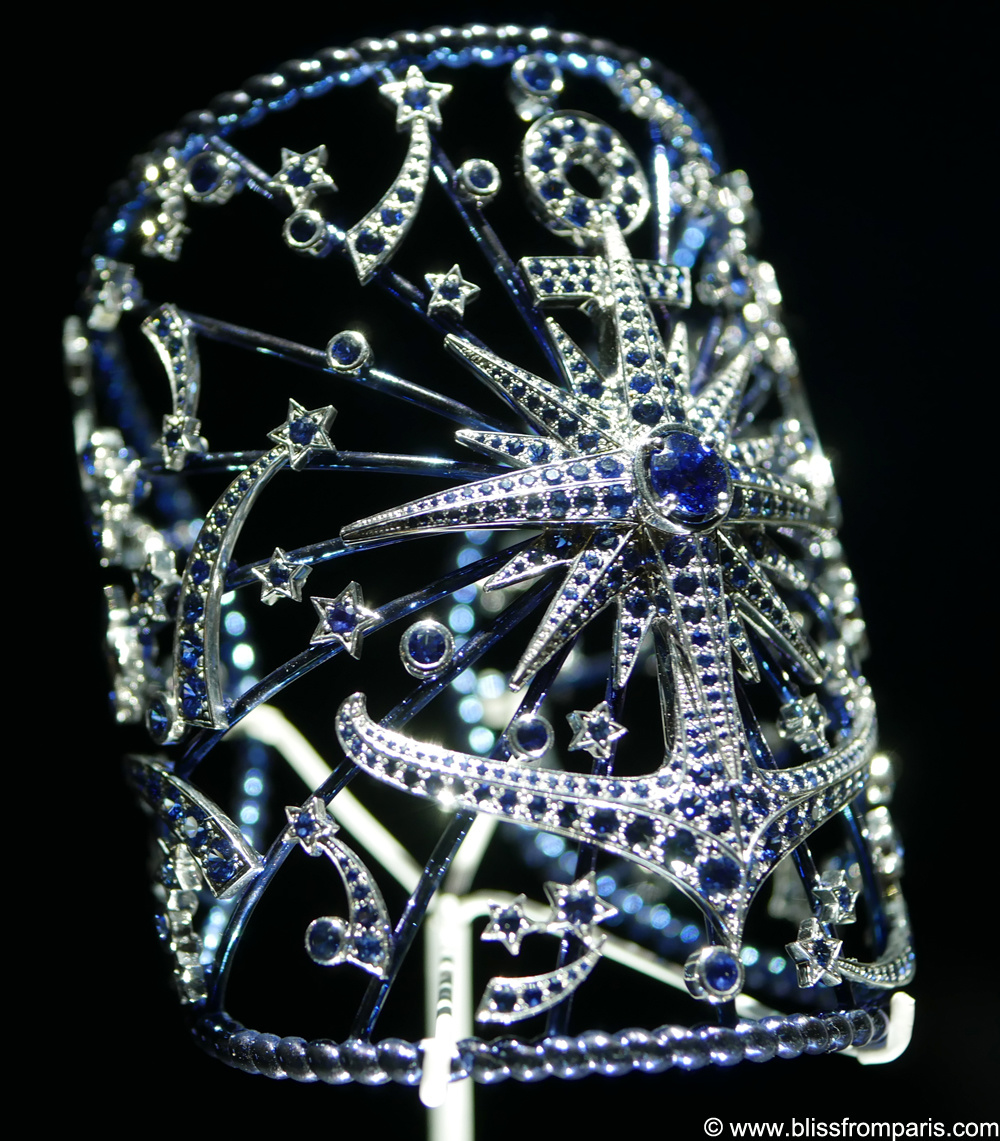 Mellerio
Let's head towards Italy and more precisely on a small island that is famous for the luxuriance of its gardens. It is this archipelago out of time, this little lakeside paradise, that Laure-Isabelle Mellerio, artistic director of Mellerio, has chosen as a source of inspiration for the next Haute Joaillerie collections. The first, presented in July 2017, is dedicated to Isola Madre. The Foglio, Lago and Giardini collections evoke certain elements of this island: the garden, the lake and the light. The pieces made in pink gold with email, set with gems in shades of green and blue, are sober and refined but also delicate and strong at the same time.
Piaget
Our getaway in Italy continues on the Amalfi side that inspired Piaget's new high  jewelry collection "Sunlight Journey". A colorful collection that accompanies us on a sunny day between the sky and the sea, with pieces like rings, earrings, necklaces and watches and cufflinks. Gemstones like blue, opal or emerald sapphires recall the waves, while yellow diamonds, pink sapphires, rubies and spinels evoke the sunset. For this collection Piaget has used several techniques such as wood and feather marquetry, micro-mosaic, embroidery, large fire enamel or the mosaic of eggshell on the gold leaf which sublimate these crafts to perfection.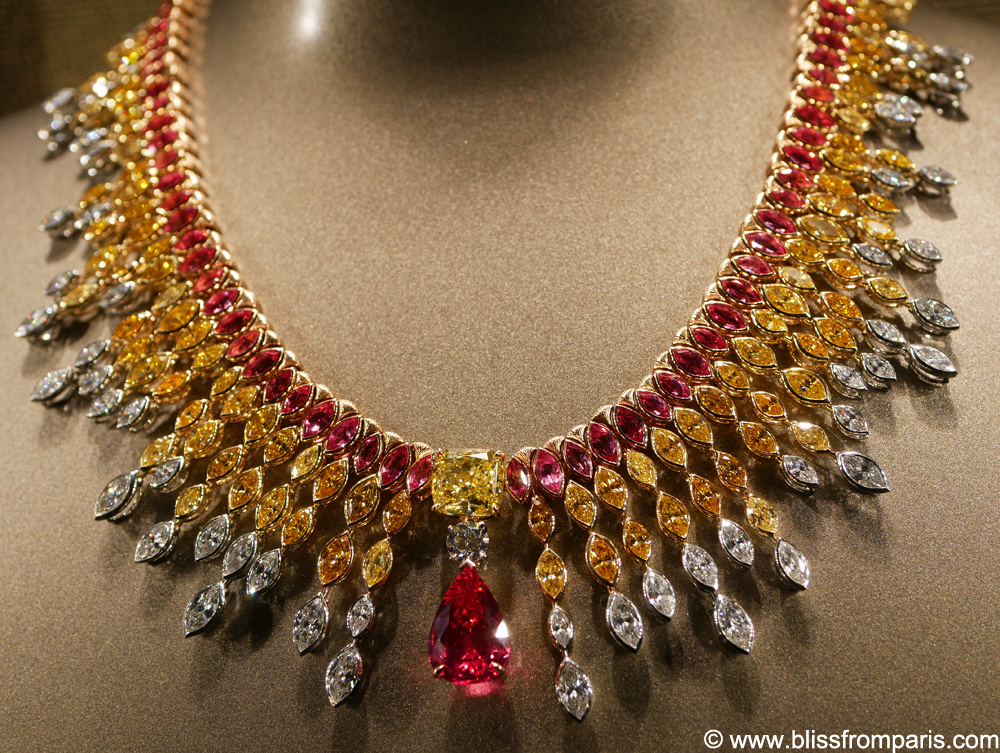 Giampiero Bodino
We continue our journey in the Mediterranean with Giampiero Bodino. This Milan based jewelery designer, pays tribute to the sea, his source of strength and energy through his new collection "Mediterranea". The 19 unique pieces that were presented in Paris are very colorful, harmonious and often transformable. Blue, green, bright orange or violet are the dominant colors of the collection, recalling the reflections of the sun on the surface of the water and the nature shaped by the Mediterranean landscapes.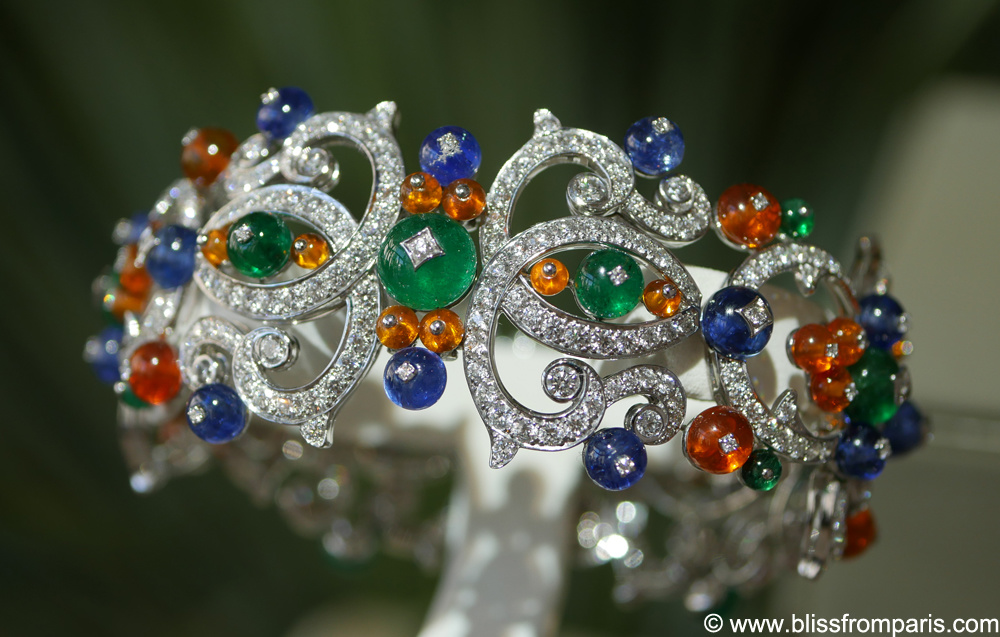 Boucheron
Boucheron headed to Russia for his Imperial Winter collection inspired by snowflakes, frozen waterfalls and wild animals with fur covered with frost. In these lands, Boucheron revisits three of its major themes: Nature, Couture and Architecture. Diamonds, pearls and precious stones such as aquamarine, rock crystal sublimate the cold in this collection of Haute Joaillerie. The piece that most impressed me is the Baikal necklace inspired by the country's traditional costumes and costumes. With a 78-carat aquamarine in the center and surrounded by pearls, this masterpiece representing this famous Siberian lake, sparkled in the middle of the mountains