From January 22nd to 25th, 2018 Haute Couture houses showed in Paris with the new collections for the spring-summer 2018 season. The line between Haute Couture and Haute Joaillerie is so fine that jewelers also take advantage of this atmosphere to present their new items to the press. Let's go for a walk on the Place Vendome and with independent designers who dazzled me during the week of haute couture with their finest creations of fine jewelry.
Dior
The new collection of fine jewelry "Dior at Versailles, secret pieces" includes 36 pieces with secret and mysterious mechanisms, carved gold and beautiful stones in the chiaroscuro. This is the last part of a triptych. After Versailles at night and solar Versailles of these gardens, Victoire de Castellane presents us with secret Versailles, made of hidden passages and hidden boudoirs. Sometimes a ring reveals a vanity, a watch hides under a beautiful tanzanite, a pendant pivots and reveals a secret. This jewelry collection with its mechanisms reminds me of old jewelry with secrets.
Chanel
Chanel returns with her favorite animal that is reinterpreted in a new way. The collection "The Lion's Spirit" with 53 pieces in white gold or yellow gold with diamonds, sapphires, beryl and imperial topazes, is inspired by the lion of Gabrielle Chanel's apartment in Paris. In addition this time the pattern of the lion is accompanied by a chain to emphasize its strength. Bracelets, necklaces, chokers and even rings or watches to secret, represent the lion sometimes face sometimes in profile.
Chopard
Chopard presented his latest creations of the collection "Precious Chopard". Designed as a lace of metal and precious stones, this collection was designed by Caroline Scheufele as a perfect alliance between Haute Couture and Haute Joaillerie. Thanks to its timeless design, Chopard signs a line that is emblematic of its mastery of the jeweler's art. By its delicacy of finery, light and movement, Precious Chopard symbolizes the quintessence of a classic jeweler know-how nourished by a fresh look and a creative daring.
Boucheron
To celebrate the 160th anniversary of the house, Boucheron organized a retrospective "Vendôrama" at the Monnaie de Paris. In the exhibition open to the public, the house presented its new pieces of the collection "Serpent Bohème" with malachite, mother-of-pearl and rhodite. "The Animaux de collection" collection has expanded with the addition of some new items as well.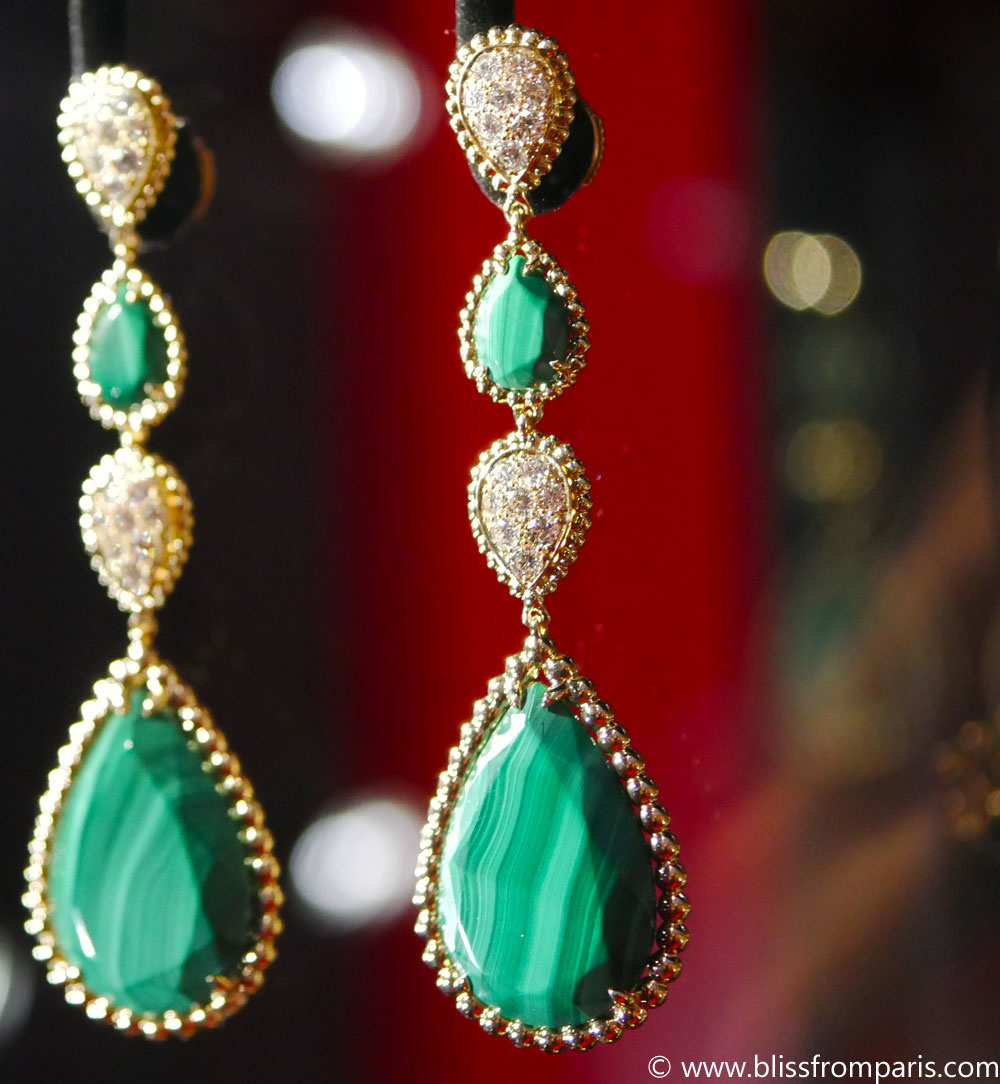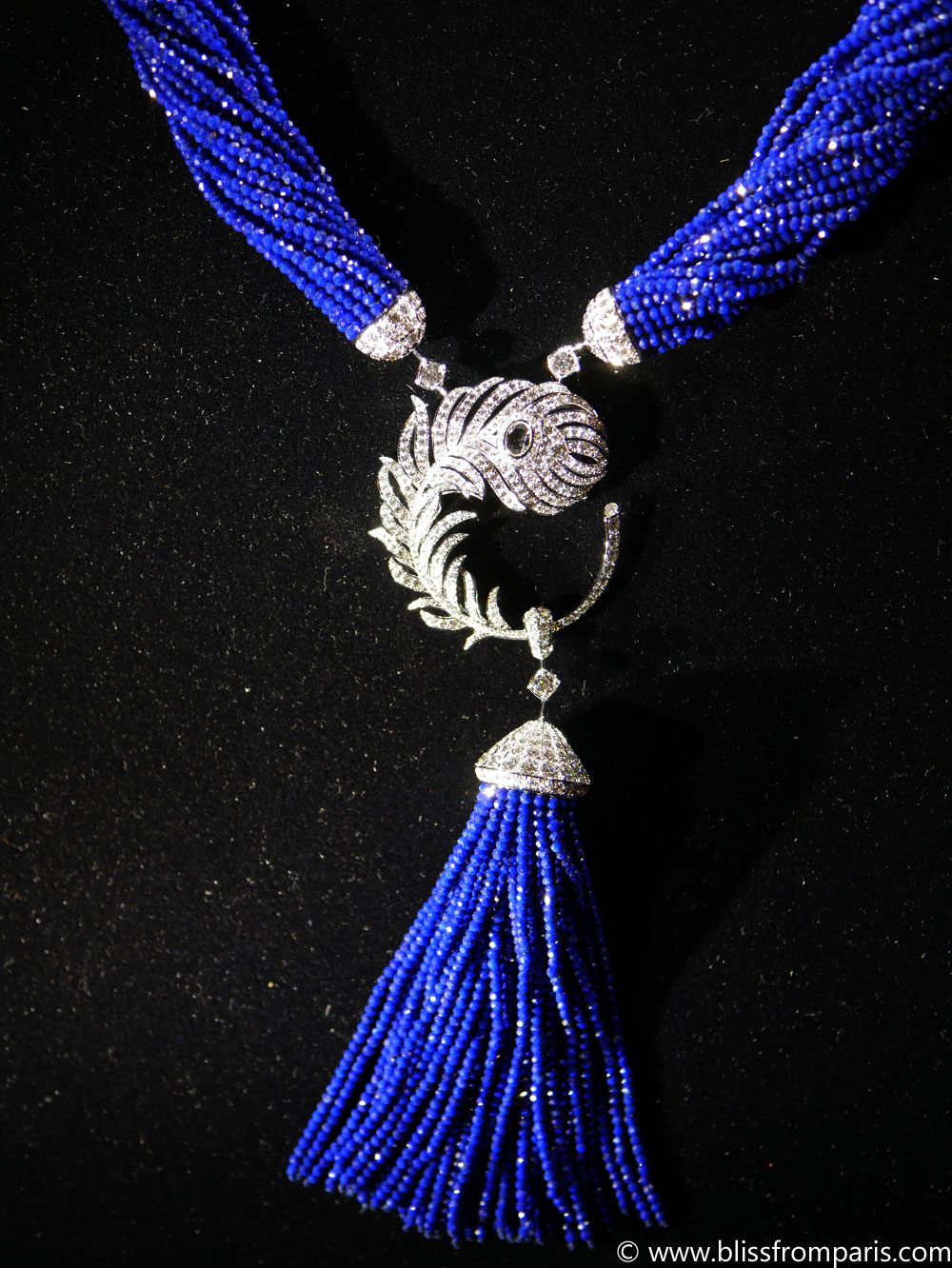 Damiani
The new collection of fine jewelry "Margherita" is inspired by the sketches of the founder of the house, Enrico Grassi Damiani. He admired the elegance of Queen Margaret of Savoy who was a diamond freak. The Italian house has unveiled 3 rings in yellow, pink and white gold with diamonds as well as an exceptional piece: secret watch with 52 daisies in white gold and diamonds.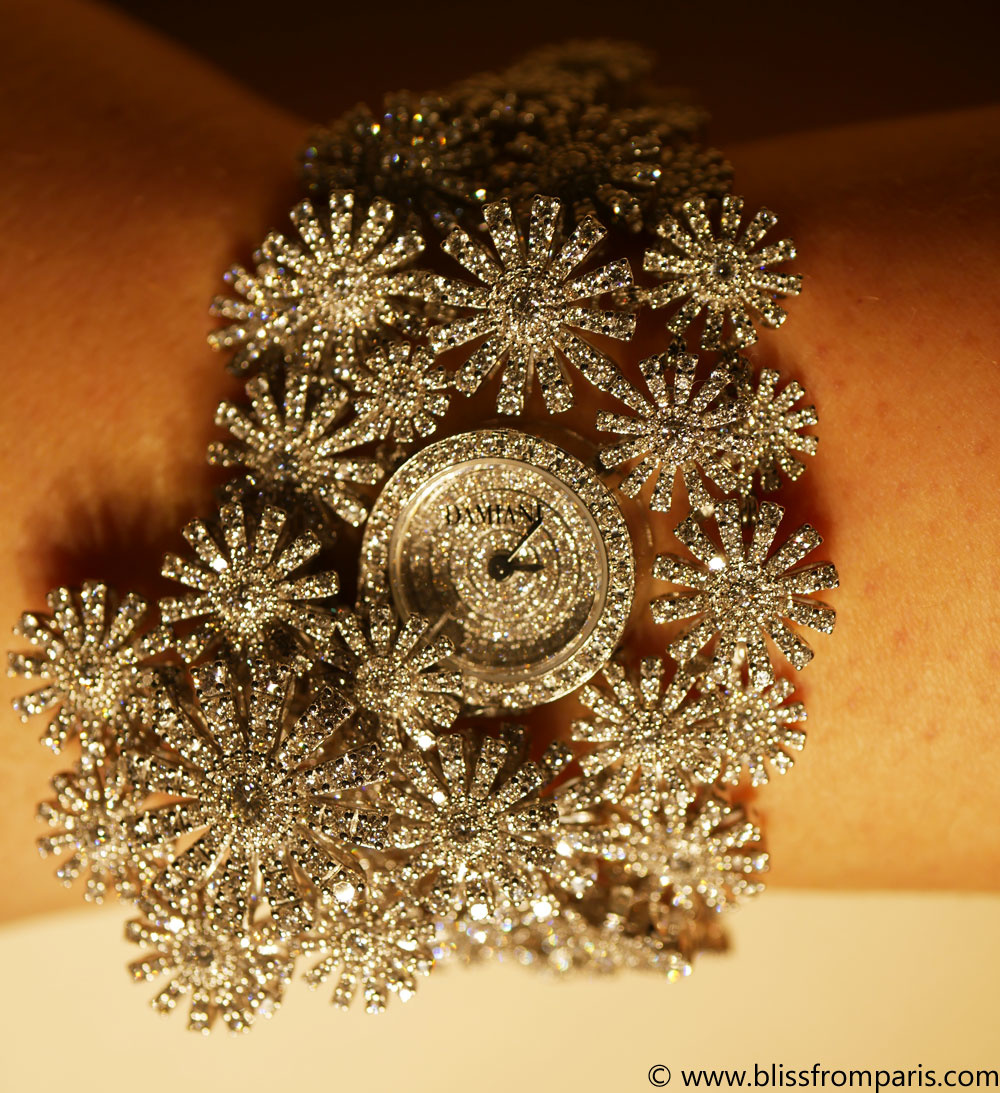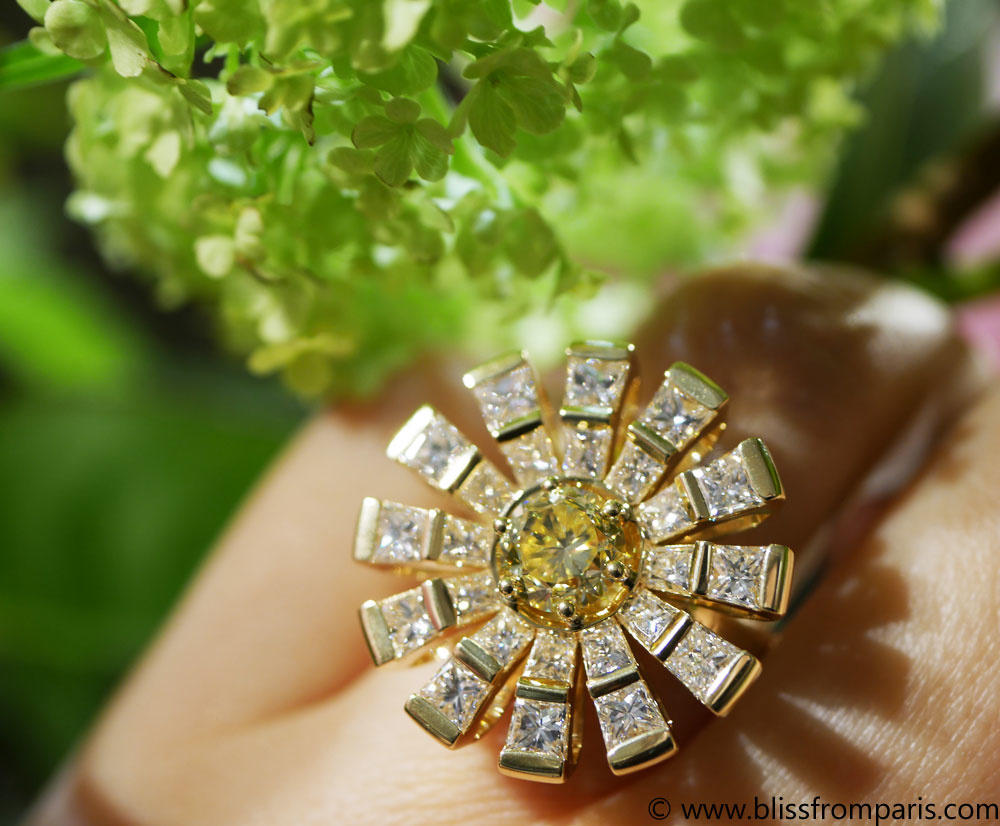 Lydia Courteille
During her trip to Argentina, Lydia Courtille discovered rhodochrosite, a national stone of Argentina. This pink gem is known locally as Rosa del Inca. The new 22-piece "Rosa del Inca" collection is inspired by different civilizations such as Mapuches, Incas and Spanish. Rings, earrings and bracelets in pink gold sublimate rhodochrosite in all its forms. It is sometimes accompanied by sapphires, morganites and spinels.