Paris Fashion Week took place between 1 and 9 March 2016. While ready-to wear houses have presented their new collections, the French capital was stormed by trade shows, showrooms and designers. Once again Paris has confirmed its position as "place to be". Although the sector of fashion and jewelry are quite far apart, this creative atmosphere is contagious and productive for all. I was happy to find my jewelry designers that I follow for a while and discover news. Some took the opportunity to present their new collections, others just some new creations. My marathons of appointments during the fashion week stretch out from one season to another and I am always delighted by these precious meetings. So today I go back on what I saw in the first decade of March in Paris.
Premiere Classe
At Premiere Classe I stopped on the Carre Y where I got 3 crushes. Yacine Challal introduced me novelties of Kiros. Colorful creations with timeless design, it changes the usual diamonds and of course I like it a lot. I loved that ring with emeralds and earrings with opals.
Then I discovered the creation of Dorian Selosse that performs an interesting work on the metal reproducing the animal's skin. He is the best craftsman of France and imposing creations combine both skin and metal.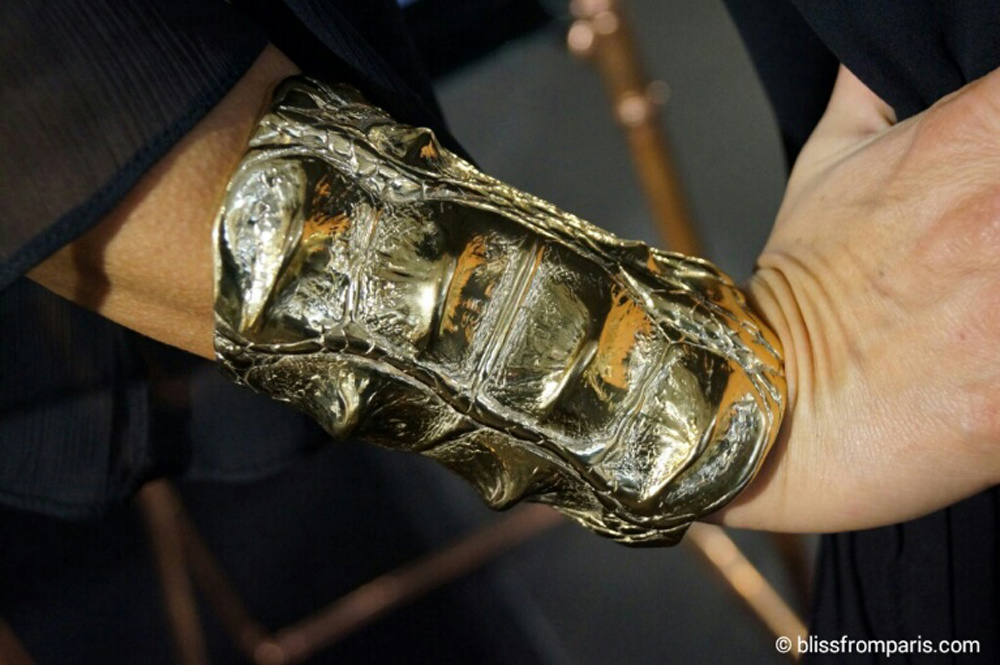 Finally, I met with Marielle Byworth who created his brand of jewelery: Jewellery Marijoli. Suiss born and Hong Kong based jewelery designer refers to organic inspirations. I loved his ear cuff set in gold with diamonds and yellow diamonds that elegantly matches the ear.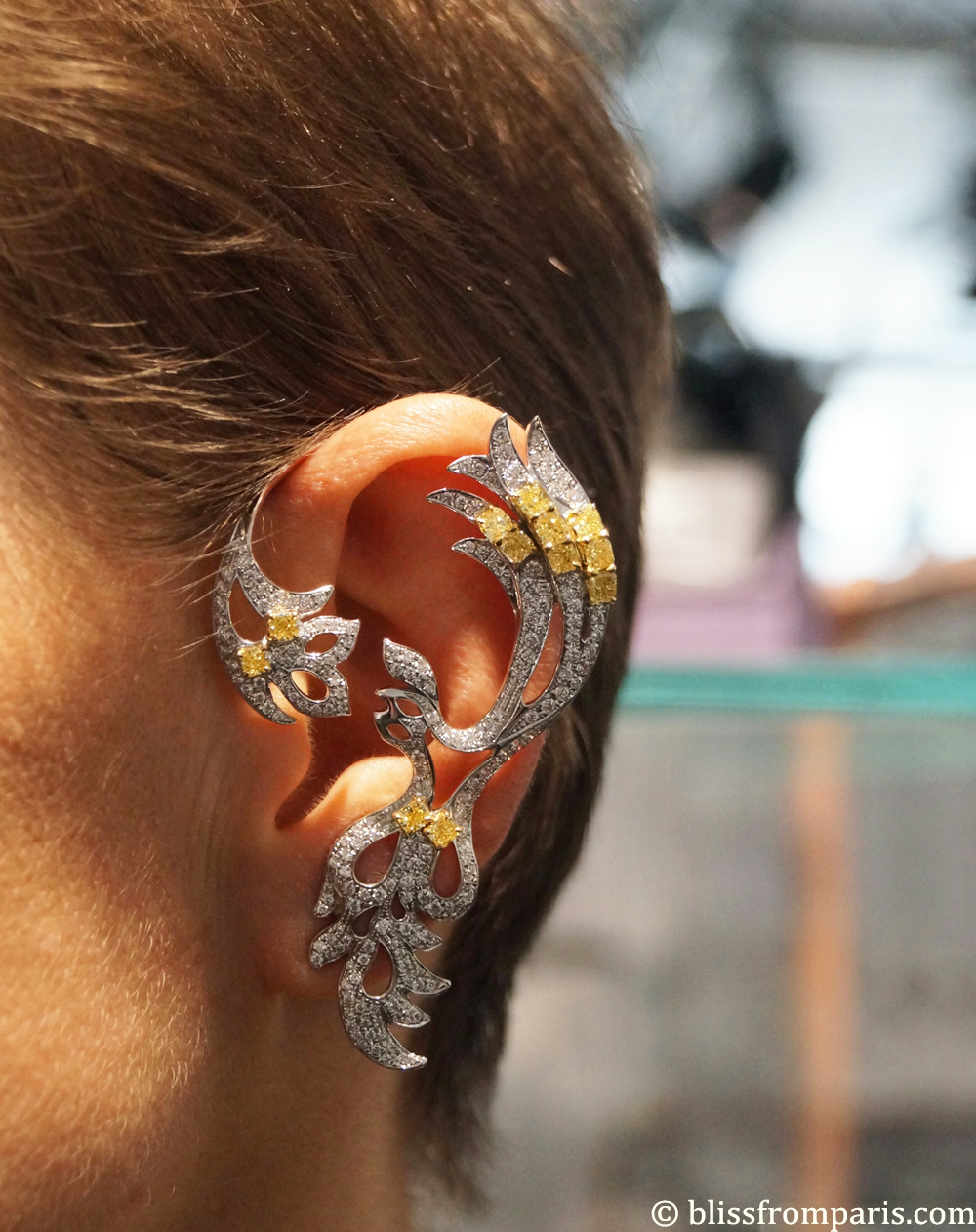 London show Rooms
Rock Vault's unique showcase for promoting British designers organized by Stephen Webster and developed by BFC British Fashion Council. During last Paris Fashion Week three beneficent of Rock Vault: Jacqueline Cullen, Imogen Belfield and Yunus & Eliza took advantage to present their creations in London show Rooms.
Glad to see the new collection of Cullen Jacquelline which I particularly admire her work. With her favorite material, whitsby jet, this time the London designer works the pyramid form with diamonds and black diamonds.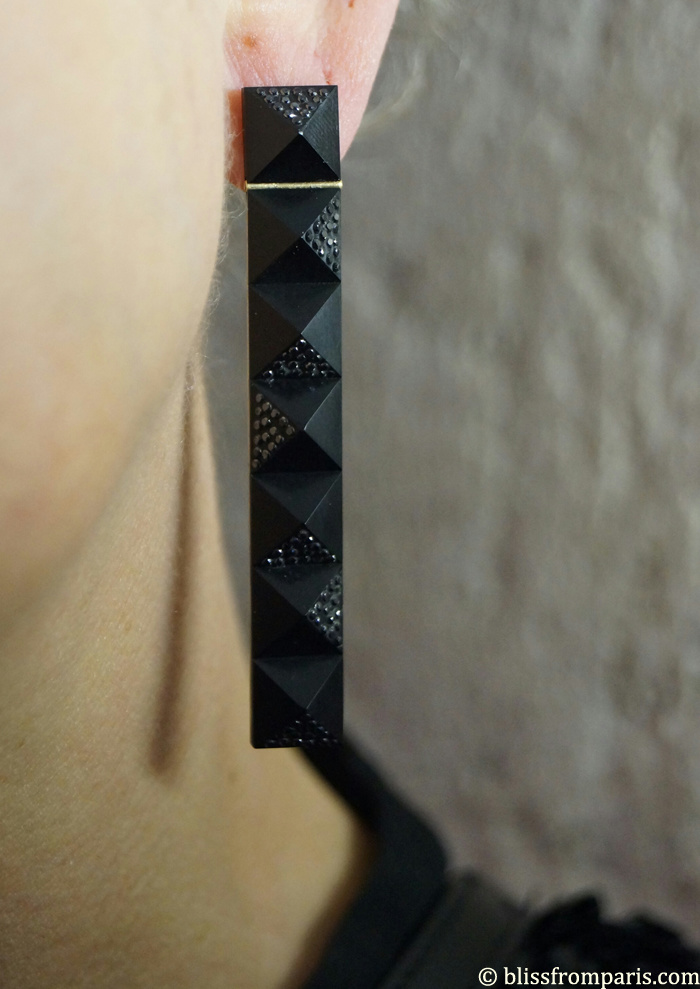 I was thrilled to discover the "Metropolis" collection Yunus & Eliza. Silver jewelry with black diamonds or gold (yellow or pink) with diamonds, sapphires or tsavoristes evokes multiple inspirations: the architecture, the world of insects or science fiction. Absolutely wearable by everyone, this jewelry is elegant and refined with a touch of rebellion.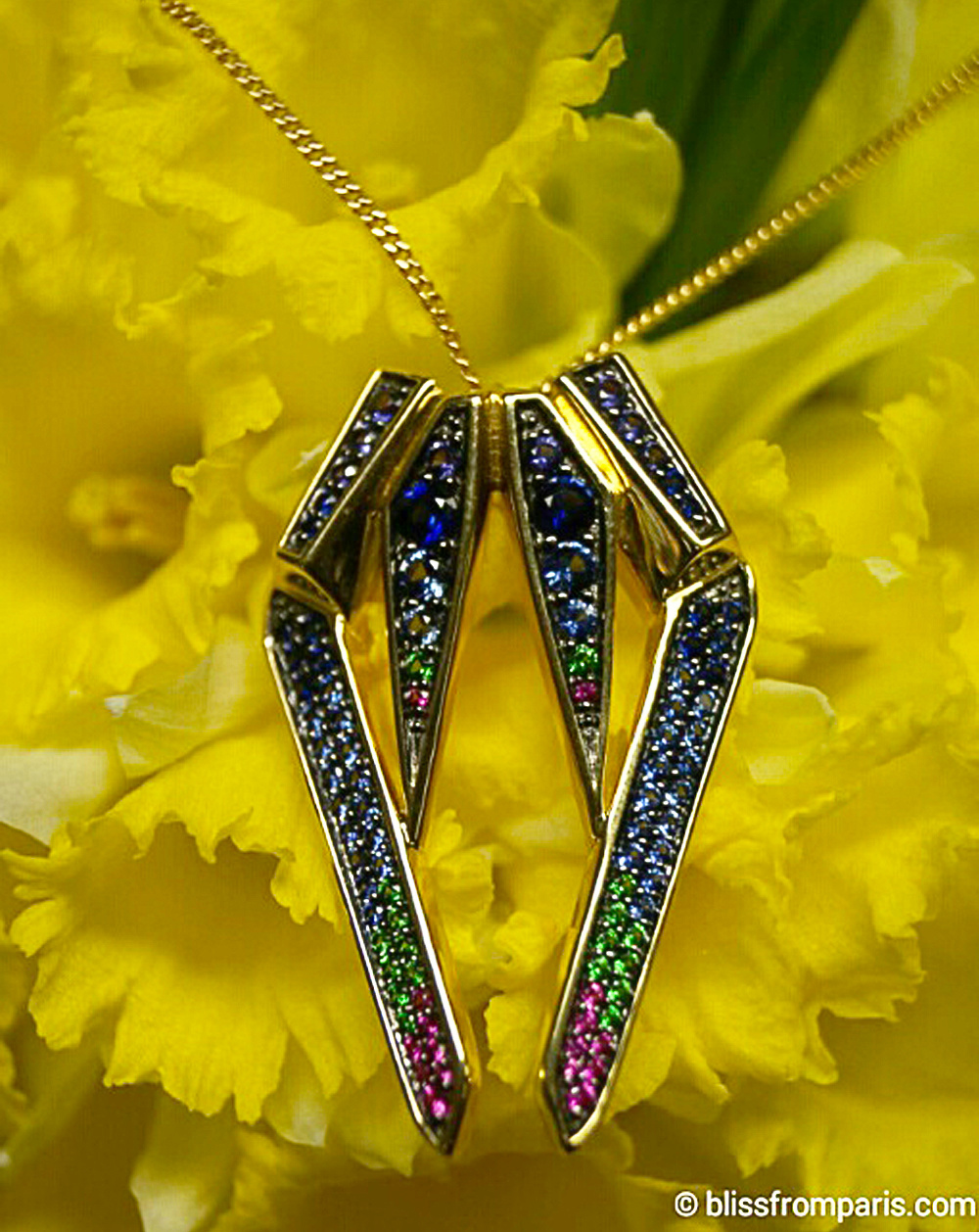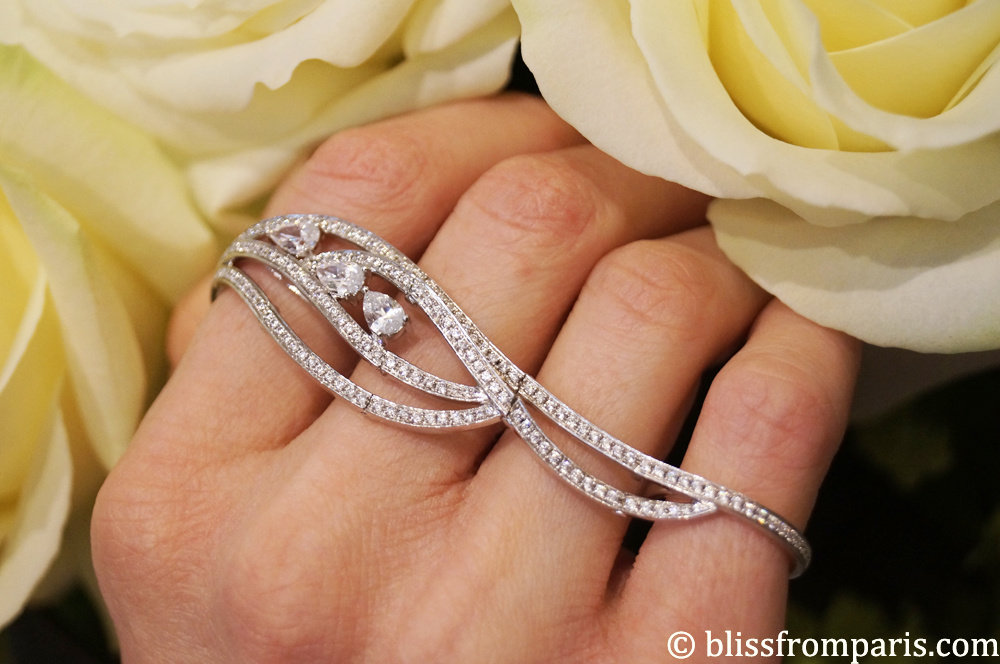 Finally, I met  again Daniella Villegas who explored the theme of love in his new pieces. Little hearts and arrows of love accompanied by beautiful stones like this gorgeous necklace with a kunzite in the center. I note the use of email more frequent in his new pieces that adds an extra touch of color.